Start an Online Store for Handmade Sustainable Products Under 1 Lakh and Earn Over 1 Lakh Monthly While Working Full-Time!
One such business idea is to start an online store for handmade products, especially in the niche of sustainable and eco-friendly items. The growing trend towards sustainability has created a demand for products that are eco-friendly and made by hand.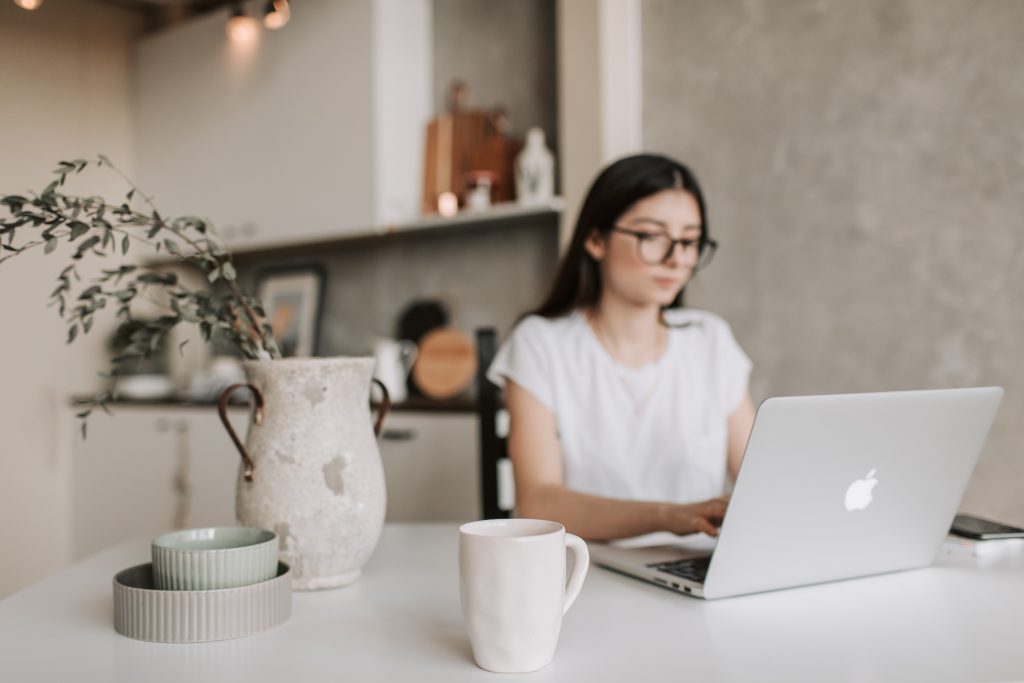 Case Study:
Let's take an example of a person named Ruchi, who has experience in making handmade soaps, candles, and other sustainable products. She wants to start an online store while continuing her full-time job. Here is how she can go about it:
Research and market analysis: Ruchi first conducts thorough research and analysis of the market to understand the current trends, target audience, and potential competition. She also analyzes the pricing strategies and differentiating factors that she can offer to stand out from the competitors.

Building an online store: Ruchi then builds an online store using a cost-effective e-commerce platform like Shopify or WordPress. She can use various available templates to make her store look professional and user-friendly.

Cost-effective marketing techniques: To market her products, Ruchi can use cost-effective techniques like social media marketing and influencer marketing. She can create an Instagram and Facebook page to showcase her products and engage with the audience. She can also collaborate with influencers in the same niche to reach a wider audience.

Revenue model: The revenue model can be based on the cost of production plus the profit margin. As Ruchi is selling handmade products, the profit margin can be higher compared to mass-produced products. She can also offer discounts on bulk orders to attract more customers.

Competitor analysis: Ruchi needs to keep a close eye on her competitors and analyze their pricing strategies, product range, marketing techniques, and customer feedback. Based on the analysis, she can make necessary changes to her business model to stay competitive in the market.
Costs Involved:
The costs involved in starting an online store for handmade products are mainly the cost of raw materials, packaging, shipping, and marketing. Ruchi can start with a budget of INR 50,000 to INR 1,00,000. She can also avail of government schemes and loans for small businesses.
Potential Revenue:
The revenue generated from the sale of handmade products varies depending on the product range and pricing strategy. Assuming an average profit margin of 30%, Ruchi can expect a revenue of INR 1,50,000 to INR 2,00,000 per month after a few months of consistent sales.
Conclusion:
Starting an online store for handmade sustainable products is a profitable business idea that can be started with a limited budget and run while working on a full-time job. With the right market research, cost-effective marketing strategies, and unique product offerings, one can expect significant revenue and growth in this niche market.
Are you ready to hustle?
Get started with just 1 lakh and grow your business today! Don't worry if you have no idea where to begin, our expert team will guide you every step of the way from ideation to commercialization. Whether you have an idea in mind or need help generating one. With our collaborative innovation, prototyping, and market entry strategy, we can help you launch a successful business at a low cost. Whether you're a housewife, unemployed, job seeker, entrepreneur, business professional, business owner, or investor. We have something for everyone.
Let's connect now to unlock the opportunities waiting for you in the Indian market and receive a free business consulting session. Don't miss this opportunity to start your own business. Here's your chance to begin your entrepreneurial journey today!
Explore Galaxy of Ideas – A world of many perspectives & the cosmos of innovative thinking.
Got Any Idea That's Missing?
Share It with Us and Let's Fill the Gap Together.
Your feedback and suggestions are valuable to us. If you have any questions or need additional information about the topic, please feel free to comment below. We are here to help and provide you with the best possible guidance. Your comments will also help us improve our content and better serve our audience. So, don't hesitate to share your thoughts with us. We appreciate your input and look forward to hearing from you!