Learn how to start a successful candle-making business with low investment and high returns in India
Handmade candles are a trending product in the Indian market due to their eco-friendly nature, attractive designs, and aromatic fragrance. Starting a handmade candle business can be a profitable venture with a minimal investment of under INR 1 Lakh. In this blog, we will discuss the steps required to start a handmade candles business from scratch in India, including cost estimates.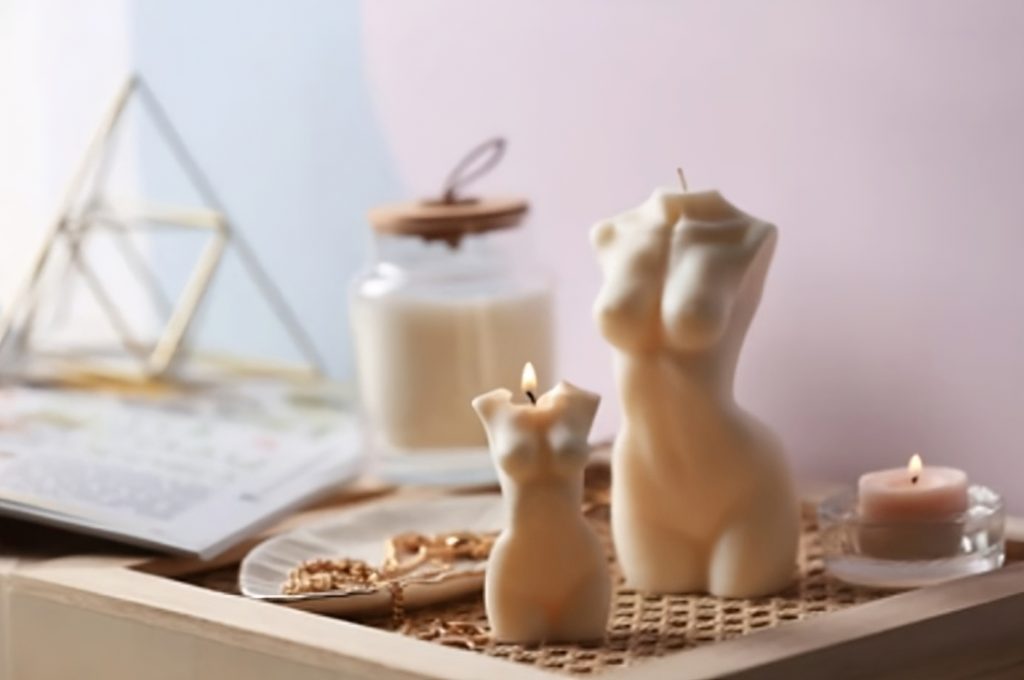 Step 1: Market Research
Before starting any business, conducting market research is crucial to understand the demand for the product, target audience, and competition. In the case of handmade candles, the demand is high, especially during festive seasons and as gifts. Identify the target audience, including individuals, gift shops, corporate companies, and wedding planners. Analyze the competition and create a unique selling proposition (USP) to differentiate from competitors.
Step 2: Set up a workspace
The next step is to set up a workspace to create handmade candles. A dedicated space is required to store materials, tools, and equipment. Identify a well-ventilated area with proper lighting, electricity, and water supply. Purchase a table, chairs, shelves, and storage boxes to organize the workspace efficiently.
Step 3: Equipment and Raw Materials
The equipment required to make handmade candles include wax, wicks, fragrances, molds, measuring cups, mixing bowls, and a double boiler. The raw materials can be purchased from local suppliers or online stores. Conduct research to find quality suppliers that offer reasonable prices. As a startup, begin with small quantities and gradually increase based on demand.
Step 4: Create Candle Designs
Design plays a crucial role in attracting customers. Experiment with different shapes, sizes, colors, and fragrances to create unique designs. Choose the right fragrances to suit different occasions and preferences. Personalize candles by adding messages or initials to appeal to gift buyers.
Step 5: Pricing and Marketing
The pricing of handmade candles depends on the cost of raw materials, labor, and overheads. Research the pricing of competitors and set a competitive yet profitable price. Develop a marketing strategy to reach out to the target audience. Utilize social media platforms such as Instagram, Facebook, and Pinterest to showcase the product and build a brand. Offer discounts, bundle deals, and loyalty programs to attract and retain customers.
Cost Estimate:
Workspace set up – INR 10,000
Equipment and raw materials – INR 60,000
Packaging and branding – INR 10,000
Marketing and advertising – INR 5,000
Miscellaneous expenses – INR 15,000
Total Investment: INR 1,00,000
Returns on Investment:
The profit margin on handmade candles varies between 40% to 60%, depending on the pricing and sales volume. With a minimal investment of INR 1 Lakh, the business can generate a monthly revenue of INR 30,000 to INR 50,000.
Are you ready to hustle?
Get started with just 1 lakh and grow your business today! Don't worry if you have no idea where to begin, our expert team will guide you every step of the way from ideation to commercialization. Whether you have an idea in mind or need help generating one. With our collaborative innovation, prototyping, and market entry strategy, we can help you launch a successful business at a low cost. Whether you're a housewife, unemployed, job seeker, entrepreneur, business professional, business owner, or investor. We have something for everyone.
Let's connect now to unlock the opportunities waiting for you in the Indian market and receive a free business consulting session. Don't miss this opportunity to start your own business. Here's your chance to begin your entrepreneurial journey today!
Explore Galaxy of Ideas – A world of many perspectives & the cosmos of innovative thinking.
Got Any Idea That's Missing?
Share It with Us and Let's Fill the Gap Together.
Your feedback and suggestions are valuable to us. If you have any questions or need additional information about the topic, please feel free to comment below. We are here to help and provide you with the best possible guidance. Your comments will also help us improve our content and better serve our audience. So, don't hesitate to share your thoughts with us. We appreciate your input and look forward to hearing from you!