Start your first Cloud Kitchen Venture with a complete guide to success in India's Booming Food Industry.
In recent times, the food industry has been booming, and cloud kitchens have been taking the lead. A cloud kitchen, also known as a virtual kitchen, is a restaurant that only offers food delivery services. It operates solely through online orders, which means that customers cannot visit the physical location. With the growth in online ordering and food delivery, cloud kitchens have become a popular business model. In this blog, we will discuss how to start a cloud kitchen in India under INR 2 Lakh and get more returns than the investment per month.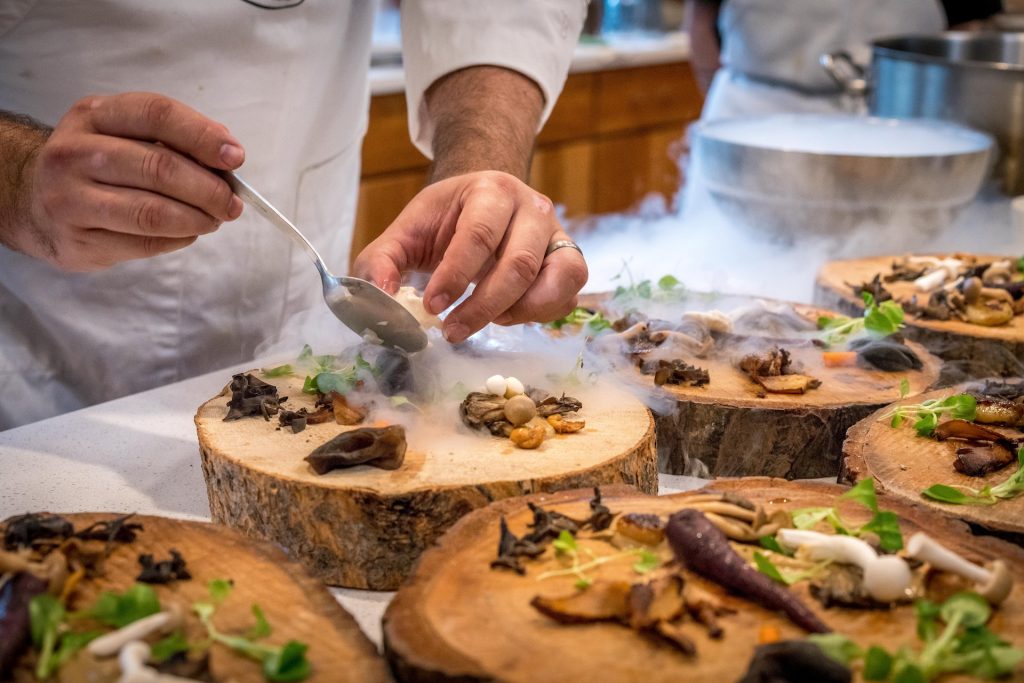 Research and Planning:
Before starting any business, it is crucial to research and plan to ensure its success. Start by researching the food industry and your target audience. Determine what type of food you want to offer and what makes it unique. Next, decide on the location and the delivery area. Finally, create a business plan that includes the menu, pricing, marketing strategy, and estimated costs.
Legal Requirements and Registrations:
Next, register your business and obtain the necessary licenses and permits. You will need to register your business with the Registrar of Companies (ROC) and obtain a food license from the Food Safety and Standards Authority of India (FSSAI). Additionally, you will need to register for Goods and Services Tax (GST) and obtain a shop and establishment license.
Equipment and Supplies:
One of the significant advantages of a cloud kitchen is that it does not require a physical storefront. Instead, you will need a commercial kitchen space equipped with cooking utensils, refrigerators, freezers, and other necessary equipment. Additionally, you will need to purchase food supplies, packaging materials, and delivery vehicles.
Hiring and Training:
Once you have the kitchen set up, you will need to hire a team of chefs, cooks, and delivery personnel. Ensure that the staff is trained to prepare the food according to the menu and maintain proper hygiene and sanitation standards.
Marketing and Promotion:
Marketing and promotion are crucial to the success of any business. Use social media, email marketing, and online advertising to reach your target audience. Additionally, offer discounts and promotions to attract new customers and retain existing ones.
Cost Estimate:
The total cost of starting a cloud kitchen can vary depending on the location, size, and equipment required. Here is a rough estimate of the costs involved
Kitchen Rent INR 15,000 – INR 30,000 per month
Equipment and Supplies INR 50,000 – INR 60,000
Licenses and Registrations INR 10,000 – INR 30,000
Staff Salary INR 20,000 – INR 50,000 per month
Marketing and Promotion INR 5,000 – INR 30,000 per month
Total Estimated Cost INR 1,00,000 – INR 2,00,000
Returns on Investment:
The success of a cloud kitchen largely depends on the quality of the food, timely delivery, and customer service. If done right, a cloud kitchen can generate more returns than the investment per month. For example, if you sell 100 orders per day with an average order value of INR 300, your daily revenue would be INR 30,000. After deducting the costs, you can expect to make a net profit of INR 10,000 – INR 15,000 per day.
In conclusion, starting a cloud kitchen in India under INR 2 Lakh is a viable business opportunity that can generate significant returns on investment. However, it requires careful planning, execution, and marketing to ensure its success. By following the steps mentioned above, you can set up a successful cloud kitchen or let us help you set a cloud kitchen business for you.
Are you ready to hustle?
Get started with just 2 lakh and grow your business today! Don't worry if you have no idea where to begin, our expert team will guide you every step of the way from ideation to commercialization. Whether you have an idea in mind or need help generating one. With our collaborative innovation, prototyping, and market entry strategy, we can help you launch a successful business at a low cost. Whether you're a housewife, unemployed, job seeker, entrepreneur, business professional, business owner, or investor. We have something for everyone.
Let's connect now to unlock the opportunities waiting for you in the Indian market and receive a free business consulting session. Don't miss this opportunity to start your own business. Here's your chance to begin your entrepreneurial journey today!
Explore Galaxy of Ideas – A world of many perspectives & the cosmos of innovative thinking.
Got Any Idea That's Missing?
Share It with Us and Let's Fill the Gap Together.
Your feedback and suggestions are valuable to us. If you have any questions or need additional information about the topic, please feel free to comment below. We are here to help and provide you with the best possible guidance. Your comments will also help us improve our content and better serve our audience. So, don't hesitate to share your thoughts with us. We appreciate your input and look forward to hearing from you!