Turn Your Pickling Passion into Profit: The Ultimate Guide to Launching a Homemade Pickles Business in India.
If you're looking for a low-cost, high-return business idea, you might want to consider starting a homemade pickles business. This is a great idea for those who are passionate about cooking and want to turn that passion into a business. With the increasing demand for homemade, natural and organic food products, homemade pickles have become a popular choice for health-conscious consumers. In this blog, we will discuss how you can start a homemade pickles business from scratch in India, including cost estimates, and potential returns on investment.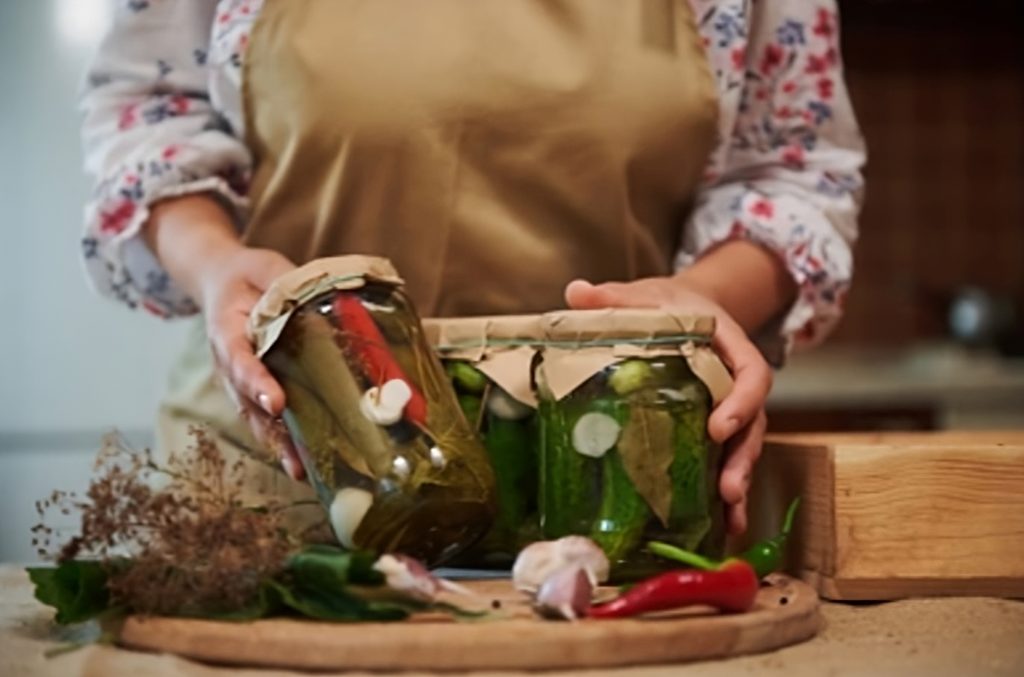 Getting Started: Researching Your Market:
Before you start your business, it is important to research your market. This involves finding out who your customers are and what they want. You can conduct surveys or focus groups to find out what kind of pickles people prefer, whether they prefer spicy or sweet pickles, and what kind of packaging they prefer. Once you have a good understanding of your market, you can begin to develop your product line and marketing strategy.
Creating Your Product Line:
Your product line should include a variety of pickles that cater to different tastes and preferences. You should aim to create a range of flavors, such as spicy, sweet, and tangy, to appeal to different customers. You can also experiment with different vegetables and fruits to create unique flavors and combinations.
To make your pickles stand out, consider using natural and organic ingredients. This will appeal to health-conscious customers who are looking for natural, preservative-free products. You can also experiment with different packaging options, such as glass jars, plastic containers, or pouches, to appeal to different customer preferences.
Estimating Your Costs:
Starting a homemade pickles business can be done under INR 1 Lakh. Here is a breakdown of the estimated costs involved:
Equipment and supplies: You will need basic equipment such as cutting boards, knives, mixing bowls, and cooking pots. Additionally, you will need ingredients such as vegetables, vinegar, spices, and salt. These costs can be estimated to be around INR 20,000 to INR 30,000.
Licenses and permits: You will need to obtain necessary licenses and permits from local authorities, such as FSSAI, and obtain any certifications required for food processing. The cost for these licenses and permits may vary from state to state but typically range from INR 15,000 to INR 30,000.
Packaging and labeling: You will need to invest in packaging materials such as jars or pouches, and also design and print labels for your products. The cost of packaging and labeling can be estimated to be around INR 10,000 to INR 15,000.
Marketing: To get your business off the ground, you will need to invest in marketing your products to your target audience. This can include advertising on social media, attending food fairs, and participating in local markets. You can expect to spend around INR 10,000 to INR 15,000 per month on marketing.
Total estimated cost: INR 60,000 to INR 90,000.
Note: The above cost estimates may vary based on location, the size of the business, and other factors.
Potential Returns on Investment:
The returns on investment for a homemade pickles business can be significant if you are able to produce high-quality products and effectively market your brand. You can expect to earn a profit margin of around 30% to 50% on your products, depending on the cost of production and the price at which you sell your products. If you are able to sell 500 to 1000 jars per month, you can expect to earn a monthly revenue of INR 50,000 to INR 1,00,000. With a well-established brand and a loyal customer base, the revenue can increase even further.
Are you ready to hustle?
Get started with just 1 lakh and grow your business today! Don't worry if you have no idea where to begin, our expert team will guide you every step of the way from ideation to commercialization. Whether you have an idea in mind or need help generating one. With our collaborative innovation, prototyping, and market entry strategy, we can help you launch a successful business at a low cost. Whether you're a housewife, unemployed, job seeker, entrepreneur, business professional, business owner, or investor. We have something for everyone.
Let's connect now to unlock the opportunities waiting for you in the Indian market and receive a free business consulting session. Don't miss this opportunity to start your own business. Here's your chance to begin your entrepreneurial journey today!
Explore Galaxy of Ideas – A world of many perspectives & the cosmos of innovative thinking.
Got Any Idea That's Missing?
Share It with Us and Let's Fill the Gap Together.
Your feedback and suggestions are valuable to us. If you have any questions or need additional information about the topic, please feel free to comment below. We are here to help and provide you with the best possible guidance. Your comments will also help us improve our content and better serve our audience. So, don't hesitate to share your thoughts with us. We appreciate your input and look forward to hearing from you!