Are you passionate about road safety and teaching others to navigate the highways safely? If so, starting a driving school could be your path to a fulfilling and profitable business. Even in tier 3 cities across India, there's a growing demand for professional driving instruction.
In this blog post, we'll guide you through the step-by-step process of launching a driving school with an initial investment of less than INR 1 Lakh while achieving substantial monthly returns on your investment.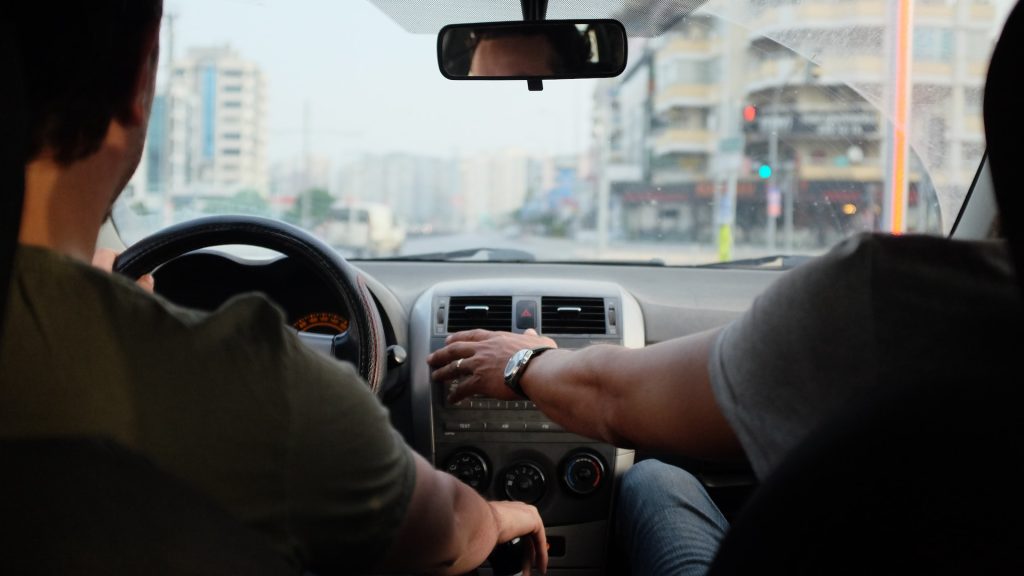 Here are the steps to start a Driving School Business in India:
Step 1: Market Research
To kickstart your driving school, begin with in-depth market research. Understand your potential clients, their driving needs, and the local competition. In tier 3 cities, individuals often seek reliable and affordable driving lessons to obtain their driving licenses.
Estimated Cost: Minimal, primarily your time and effort.
Step 2: Obtain Necessary Licenses and Permits
To operate a driving school legally in India, you need to obtain the required licenses and permits from the local transport authority. This process may involve some bureaucratic red tape but is essential to run your school legally.
Estimated Cost: INR 5,000 – INR 10,000 for permits and licenses.
Step 3: Vehicle Purchase and Upkeep
Invest in a reliable training vehicle. Consider buying a second-hand car to keep initial costs low. Ensure the vehicle is well-maintained and equipped with dual controls, a necessity for teaching beginners.
Estimated Cost: INR 50,000 – INR 70,000 for a used car and initial maintenance.
Step 4: Instructor Training
If you're not already a certified driving instructor, invest in training to acquire the necessary skills and knowledge. Enrol in a reputable driving instructor training program.
Estimated Cost: INR 10,000 – INR 15,000 for training.
Step 5: Setting Up a Training Facility
You'll need a physical location to conduct theory classes and administer tests. Rent a small space in a convenient location, furnished with seating, a blackboard, and teaching materials.
Estimated Cost: INR 20,000 – INR 25,000 for rent and setup.
Step 6: Marketing
Promote your driving school through local advertising, social media, and partnerships with local businesses. Word-of-mouth marketing is particularly effective in tier 3 cities, so encourage satisfied students to refer others.
Estimated Cost: INR 5,000 – INR 10,000 for marketing campaigns.
Step 7: Pricing Strategy
Set competitive pricing for your driving lessons. Research what other driving schools in your area charge and offer discounts for package deals.
Estimated Cost: None, but it's essential to set competitive prices.
Step 8: Client Acquisition
Start small by offering introductory discounts to attract your first set of students. Provide excellent service to build a positive reputation.
Estimated Cost: Minimal, primarily your time and effort.
Step 9: Quality and Consistency
Maintain a high standard of instruction and customer service. Happy students are more likely to recommend your school to others.
Estimated Cost: None, but it requires dedication and effort.
Step 10: Expansion
As your driving school gains momentum and generates revenue, consider expanding your fleet of training vehicles and hiring additional instructors to accommodate more students.
Estimated Cost: Variable, depending on your growth strategy.
Estimated Total Cost: INR 90,000 – INR 150,000
Monthly ROI Potential
The returns on investment for a driving school can vary depending on your location, pricing, and student intake. However, with the right marketing and service quality, it's realistic to earn INR 20,000 – INR 40,000 or more per month after covering your initial costs.
Business Pitch
Business Name: []
Pitch: Are you ready to hit the road with confidence? [Business Name] is your trusted partner in learning the art of safe and responsible driving. We offer expert training by certified instructors and flexible schedules to fit your needs. Join us on the journey to becoming a confident and skilled driver. Your safety starts here! Starting a driving school in a tier 3 city in India is not just a business opportunity; it's a chance to empower individuals with a vital life skill while reaping the rewards of a thriving business. Take the first step toward creating a safer and more prosperous community by embarking on this exciting venture into the world of driver education!
Are you ready to hustle?
Get started with just 1 lakh and grow your business today! Don't worry if you have no idea where to begin, our expert team will guide you every step of the way from ideation to commercialization. Whether you have an idea in mind or need help generating one. With our collaborative innovation, prototyping, and market entry strategy, we can help you launch a successful business at a low cost. Whether you're a housewife, unemployed, job seeker, entrepreneur, business professional, business owner, or investor. We have something for everyone.
Let's connect now to unlock the opportunities waiting for you in the Indian market and receive a free business consulting session. Don't miss this opportunity to start your own business. Here's your chance to begin your entrepreneurial journey today!
Explore Galaxy of Ideas – A world of many perspectives & the cosmos of innovative thinking.
Got Any Idea That's Missing?
Share It with Us and Let's Fill the Gap Together.
Your feedback and suggestions are valuable to us. If you have any questions or need additional information about the topic, please feel free to comment below. We are here to help and provide you with the best possible guidance. Your comments will also help us improve our content and better serve our audience. So, don't hesitate to share your thoughts with us. We appreciate your input and look forward to hearing from you!