Are you passionate about helping individuals make informed career decisions? Starting a career counselling business can be a fulfilling and profitable venture. Even in tier 3 cities across India, there's a growing demand for career guidance and counselling services.
In this blog post, we'll guide you through the step-by-step process of establishing a career counselling business with an initial investment of less than INR 1 Lakh while achieving substantial monthly returns on your investment.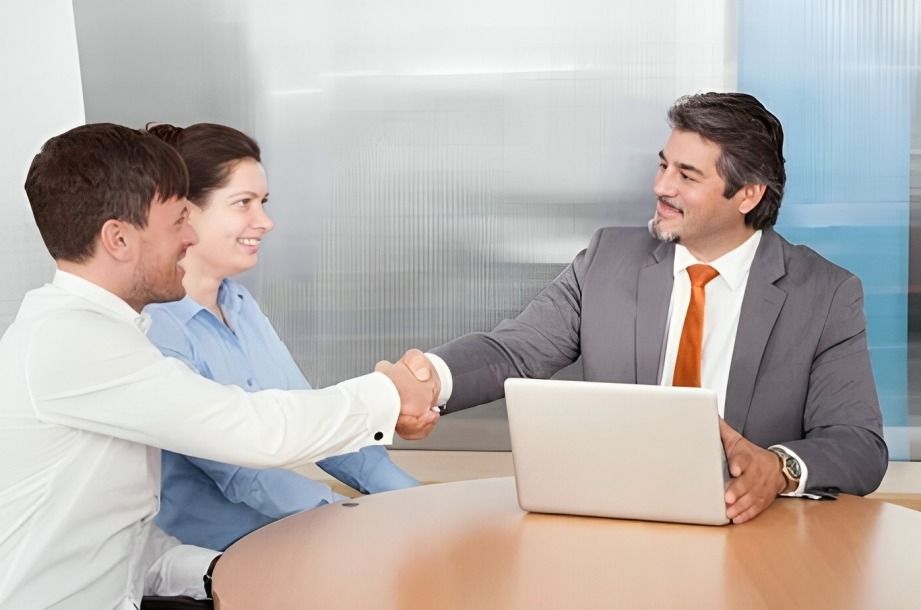 Here are the steps to start a Career Counseling Business in India:
Step 1: Gain Expertise
Before diving into the career counselling field, ensure you have the necessary expertise. This may involve obtaining certifications or degrees in counselling or related fields.
Estimated Cost: INR 20,000 – INR 30,000 for education and certification.
Step 2: Create a Counselling Space
Set up a dedicated counselling space in your home or rent a small office. Ensure it's a comfortable and private environment for your clients.
Estimated Cost: INR 10,000 – INR 15,000 for setup and rent (if applicable).
Step 3: Licensing and Legalities
Check the legal requirements for offering counselling services in your region. You may need to obtain licenses or permits.
Estimated Cost: INR 5,000 – INR 10,000 for permits and legal consultations.
Step 4: Marketing and Branding
Create a professional brand identity and marketing materials. Use online and offline marketing strategies to promote your services. In tier 3 cities, word-of-mouth marketing can be especially effective.
Estimated Cost: INR 5,000 – INR 10,000 for branding and initial marketing.
Step 5: Develop Counselling Packages
Design counselling packages that cater to different needs and budgets. These can include one-on-one counselling sessions, career assessments, and follow-up support.
Estimated Cost: None, but it requires time and effort.
Step 6: Pricing Strategy
Determine your pricing strategy based on your expertise and the local market. Offer competitive rates to attract clients in tier 3 cities.
Estimated Cost: None, but it's essential to set competitive prices.
Step 7: Online Presence
Create a website to showcase your services, client testimonials, and contact information. Utilize social media platforms to engage with potential clients.
Estimated Cost: INR 10,000 – INR 15,000 for website development and social media promotion.
Step 8: Networking
Network with local schools, colleges, and career centres. Build relationships with educators and professionals who can refer clients to your counselling services.
Estimated Cost: Minimal, primarily your time and effort.
Step 9: Client Acquisition
Start offering counselling sessions to clients. Provide exceptional service and gather testimonials to build your reputation.
Estimated Cost: Minimal, primarily your time and effort.
Step 10: Continuous Learning
Stay updated on the latest career trends and counselling techniques. Consider attending workshops or conferences to enhance your skills.
Estimated Cost: INR 5,000 – INR 10,000 for professional development.
Estimated Total Cost: INR 55,000 – INR 100,000
Monthly ROI Potential
The returns on investment for a career counselling business can vary depending on your marketing efforts, expertise, and client base. However, with the right strategy, it's realistic to earn INR 20,000 – INR 50,000 or more per month after covering your initial costs.
Business Pitch
Business Name: []
Pitch: Your future is our priority at [Business Name]. We understand that making career decisions can be daunting, especially in tier 3 cities where resources may be limited. That's why we're here to offer expert guidance and support. Our certified career counsellors are dedicated to helping you chart a path to success. Let's navigate your career journey together.
Starting a career counselling business isn't just about providing guidance; it's an opportunity to empower individuals and shape the future of your community. With a modest investment and your expertise, you can embark on a journey to guide careers and transform lives. So, join us in making informed career decisions, and start your own career counselling business today!
Are you ready to hustle?
Get started with just 1 lakh and grow your business today! Don't worry if you have no idea where to begin, our expert team will guide you every step of the way from ideation to commercialization. Whether you have an idea in mind or need help generating one. With our collaborative innovation, prototyping, and market entry strategy, we can help you launch a successful business at a low cost. Whether you're a housewife, unemployed, job seeker, entrepreneur, business professional, business owner, or investor. We have something for everyone.
Let's connect now to unlock the opportunities waiting for you in the Indian market and receive a free business consulting session. Don't miss this opportunity to start your own business. Here's your chance to begin your entrepreneurial journey today!
Explore Galaxy of Ideas – A world of many perspectives & the cosmos of innovative thinking.
Got Any Idea That's Missing?
Share It with Us and Let's Fill the Gap Together.
Your feedback and suggestions are valuable to us. If you have any questions or need additional information about the topic, please feel free to comment below. We are here to help and provide you with the best possible guidance. Your comments will also help us improve our content and better serve our audience. So, don't hesitate to share your thoughts with us. We appreciate your input and look forward to hearing from you!