Are you an aspiring entrepreneur with limited capital looking for a business opportunity that promises good returns? If you have a passion for books and want to dip your toes into the world of publishing, starting an e-book publishing business might be the perfect venture for you.
In this comprehensive guide, we'll walk you through the steps to launch your very own e-book publishing business in India for under 1 lakh.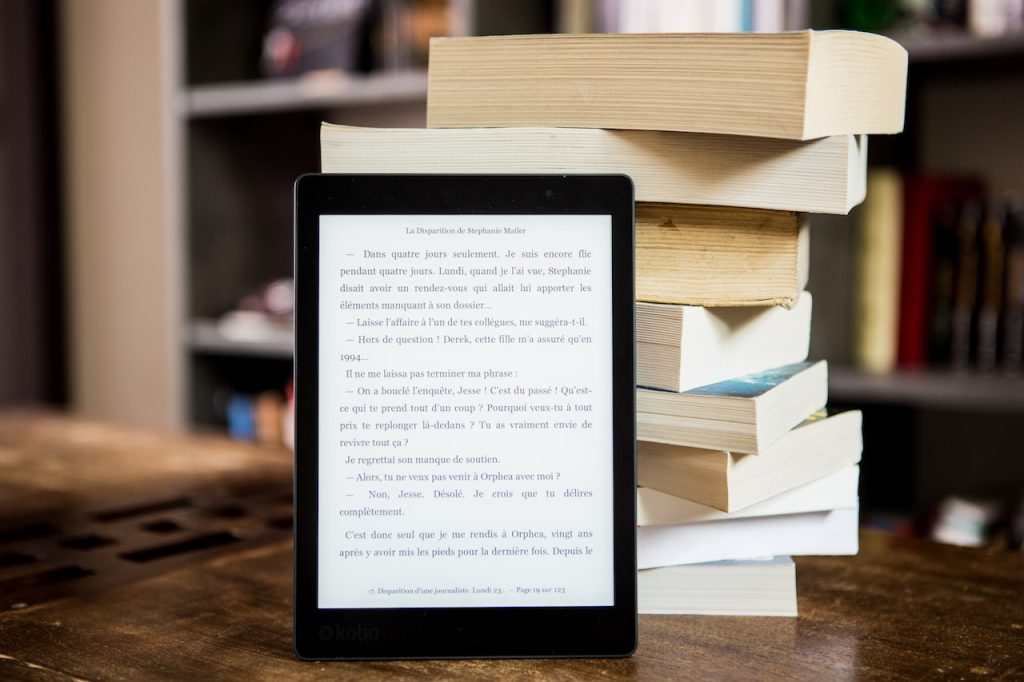 Here are the steps to start a E-Book Publishing Business in India:
Step 1: Understanding the E-Book Publishing Industry
Before diving in, let's get acquainted with the e-book publishing industry in India. Explore the market trends, reader demographics, and popular genres to make informed decisions.
Step 2: Business Plan and Market Research
Identify your niche: Choose a specific genre or category to focus on.
Competition analysis: Study your competitors and their strategies.
Target audience: Define your ideal readers and their preferences.
Pricing strategy: Determine the pricing model for your e-books.
Step 3: Legal Requirements and Registration
Business structure: Decide whether to register as a sole proprietorship or a private limited company.
ISBN and copyright: Understand the importance of ISBNs and copyrights.
Tax registration: Register for GST and other necessary taxes.
Contracts: Consult a legal expert to draft author contracts.
Step 4: Content Creation
Author partnerships: Collaborate with writers or commission original content.
Editing and proofreading: Ensure the quality of your e-books.
Cover design: Create eye-catching cover art or hire a designer.
Formatting: Format your e-books for various platforms (Kindle, ePub, PDF, etc.).
Step 5: Digital Distribution
Publishing platforms: Choose platforms like Amazon Kindle Direct Publishing (KDP), Smashwords, or Draft2Digital.
Upload and pricing: Learn how to upload your e-books and set competitive prices.
Marketing and promotion: Develop a marketing strategy to boost visibility.
Step 6: Budget and Estimated Costs
Now, let's break down the budget for your e-book publishing business in India. We aim to keep it under 1 lakh INR.
Legal and registration costs: Approximately 10,000 – 15,000 INR.
Content creation (writing/editing/design): 30,000 – 40,000 INR.
Marketing and promotion: 20,000 – 25,000 INR.
Distribution (platform fees, ISBNs): 10,000 – 15,000 INR.
Miscellaneous expenses: 10,000 INR.
Step 7: Monetization and ROI
Calculate your revenue per e-book sold.
Monitor sales and adjust pricing strategies.
Aim for monthly sales targets to achieve ROI.
Step 8: Challenges and Solutions
Handling competition and market saturation.
Adapting to changing reader preferences.
Dealing with technical glitches and e-book formatting issues.
Step 9: Business Pitch for Tier 3 Audience
Pitch: A locally-rooted e-book publishing venture committed to bringing the joy of reading to our community in Tier 3 towns. With a modest investment of under 1 lakh INR, we are dedicated to providing affordable and diverse e-books catering to the tastes of our audience. Our approach includes:
Collaborating with local writers to create relatable and culturally rich content.
Offering e-books at prices that won't break the bank.
Engaging with our readers through community events, book clubs, and social media.
Conclusion: Starting an e-book publishing business under 1 lakh INR in India is not only feasible but also holds significant potential for returns on investment. With the right strategy, dedication, and a love for books, you can embark on this exciting entrepreneurial journey and contribute to the literary landscape of your community. Happy publishing!
Got Any Idea That's Missing?
Share It with Us and Let's Fill the Gap Together.
Your feedback and suggestions are valuable to us. If you have any questions or need additional information about the topic, please feel free to comment below. We are here to help and provide you with the best possible guidance. Your comments will also help us improve our content and better serve our audience. So, don't hesitate to share your thoughts with us. We appreciate your input and look forward to hearing from you!