Podcasts have gained immense popularity in recent years, offering a unique and engaging way to consume content. With the increasing demand for quality audio content, starting a podcast business in India can be a lucrative venture, even in tier 3 cities.
In this guide, we will outline the steps to start a podcast business under 1 lakh INR, catering to a tier 3 audience. We will cover essential details, estimated costs, and provide a business pitch to help you get started.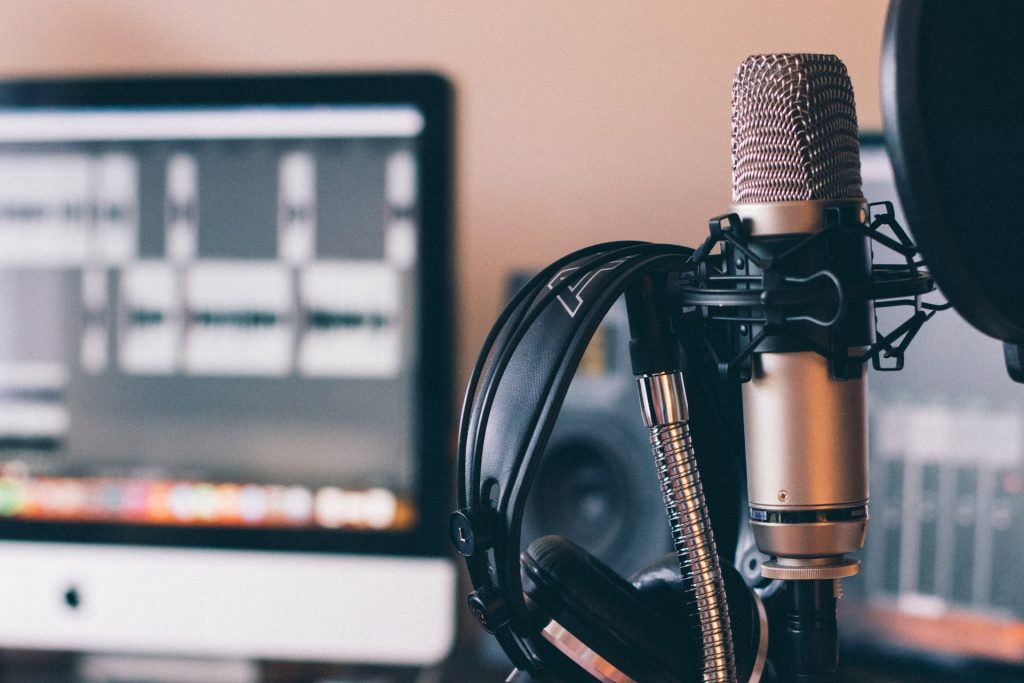 Here are the steps to start a Podcast Business in India:
Step 1: Define Your Niche
Before you invest a single rupee, you need to identify your podcast's niche. This should be based on your interests, expertise, and the preferences of your target audience. Consider local topics, cultural insights, or specific interests that resonate with tier 3 audiences. This is crucial as it will shape your content and branding.
Step 2: Create a Content Plan
Plan your podcast episodes meticulously. Determine the format (interviews, solo, storytelling, etc.) and the frequency (weekly, bi-weekly, or monthly). Your content should be relatable and valuable to your target audience. Research your competitors to understand what works in your niche.
Step 3: Acquire Basic Equipment
You don't need expensive equipment to start a podcast. Here's a rough estimate of the essential gear and costs:
Microphone: Good quality USB microphones can cost between 2,000 – 5,000 INR.
Headphones: A decent pair of headphones may cost around 1,000 – 2,000 INR.
Pop Filter: Essential for clear audio, a pop filter is around 500 INR.
Recording and Editing Software: Free software like Audacity is sufficient for beginners.
Hosting: Basic hosting plans can cost as low as 200 INR per month.
Step 4: Record and Edit
Once you have your equipment, start recording episodes. Ensure your audio is clear and free from background noise. Edit your episodes using free software or hire a freelance editor if needed.
Step 5: Create Artwork and Branding
Design eye-catching podcast artwork and create a unique branding identity. You can hire a freelance graphic designer or use free design tools like Canva.
Step 6: Publish and Promote
Choose a podcast hosting platform (such as Anchor or Libsyn) to publish your episodes. Promote your podcast through social media, local events, and word of mouth. Engage with your audience through regular updates and feedback.
Estimated Costs:
Equipment: 5,000 INR
Hosting (first month): 200 INR
Artwork and Branding: 2,000 INR (can vary)
Miscellaneous (marketing, promotions, etc.): 2,000 INR (can vary)
Total Estimated Initial Investment: 9,200 INR
Business Pitch:
Business Name: [Your Podcast Business Name]
Mission Statement: We aim to provide engaging and relatable audio content that resonates with our tier 3 audience, celebrating local culture and stories.
Unique Selling Proposition (USP): Our podcast business focuses on catering to tier 3 audiences, bringing their voices and stories to the forefront.
Why Invest:
Low initial investment of under 10,000 INR.
High potential for growth as podcasting gains popularity.
Ability to connect with and serve a local audience.
Diverse revenue streams: sponsorships, ads, merchandise, and live events.
Monetization Strategy:
Sponsorships and Advertisements
Listener Donations and Crowdfunding
Merchandise Sales
Live Event Tickets
Conclusion
Starting a podcast business under 1 lakh INR in India is not only feasible but also promising. By defining your niche, planning your content, and connecting with your audience, you can create a successful venture that provides good returns on your investment. Tier 3 cities offer unique stories and perspectives waiting to be shared, making this a rewarding journey for both you and your audience. So, gear up, invest wisely, and start your podcasting journey today!
Got Any Idea That's Missing?
Share It with Us and Let's Fill the Gap Together.
Your feedback and suggestions are valuable to us. If you have any questions or need additional information about the topic, please feel free to comment below. We are here to help and provide you with the best possible guidance. Your comments will also help us improve our content and better serve our audience. So, don't hesitate to share your thoughts with us. We appreciate your input and look forward to hearing from you!