In the diverse tapestry of Indian culture, weddings hold a special place. They are grand celebrations filled with rituals, ceremonies, and joyous moments. The wedding industry in India is thriving, making it an excellent opportunity for aspiring entrepreneurs.
If you're from a Tier 3 city in India and dream of starting your own business, a wedding planning venture can be a lucrative choice. In this guide, we'll take you through the steps of starting a wedding planner business from scratch under 1 Lakh INR.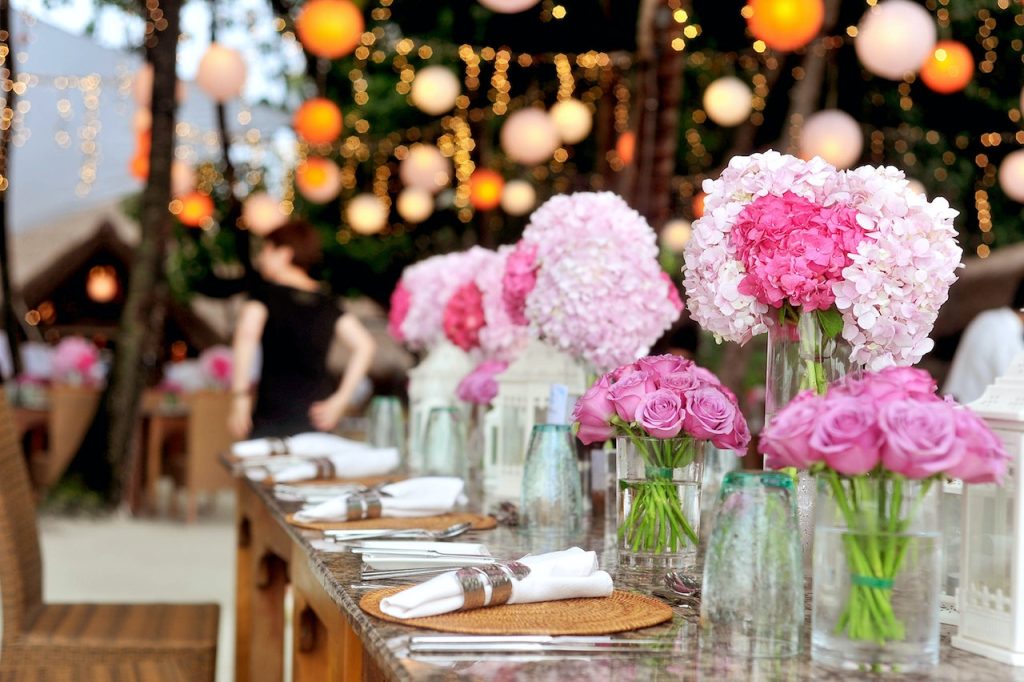 Here are the steps to start a Wedding Planner Business in India:
Step 1: Market Research
Before diving into any business, it's essential to understand the local market. In a Tier 3 city, competition may be relatively lower, but demand for wedding planning services is still significant. Research the types of weddings happening in your area, the average budget, and the preferences of potential clients.
Step 2: Business Plan
Create a comprehensive business plan that outlines your vision, mission, and financial projections. Calculate how many weddings you need to plan each month to break even and make a profit. Here's a rough estimate of the initial costs:
Registration and Licensing: INR 5,000 to INR 10,000
Website and Social Media Setup: INR 5,000
Office Space (if needed): INR 10,000 to INR 15,000 (consider starting from home to save on rent)
Basic Office Supplies: INR 5,000
Marketing and Advertising: INR 10,000
Transportation and Travel Expenses: INR 10,000
Miscellaneous Expenses: INR 10,000
Total Estimated Initial Investment: INR 55,000 to INR 60,000
Step 3: Skills and Training
While starting a wedding planning business, you'll need to acquire various skills such as event management, budgeting, negotiation, and vendor coordination. Consider enrolling in online courses or workshops to enhance your skills.
Step 4: Legal Requirements
Register your business as a sole proprietorship or a private limited company, depending on your long-term goals. Obtain any necessary permits or licenses required in your city. Comply with tax regulations to avoid legal issues.
Step 5: Branding and Marketing
Invest in a professional website and create social media profiles to showcase your portfolio. Word-of-mouth and referrals play a significant role in this industry, so focus on delivering exceptional service to your initial clients.
Step 6: Building Relationships with Vendors
Establish strong relationships with local vendors, including decorators, caterers, photographers, and musicians. Negotiate favorable deals and build a network of reliable partners.
Step 7: Pricing and Packages
Set competitive pricing for your services, keeping in mind the local market and your initial investment. Offer various packages to cater to different budget ranges.
Step 8: Managing Finances
Keep detailed records of your income and expenses. Invest in accounting software to simplify financial management. Always allocate a portion of your earnings to reinvest in your business and save for unforeseen expenses.
Step 9: Scaling Your Business
As your wedding planning business grows, consider hiring additional staff to handle the workload. Focus on expanding your network and offering more services, such as destination weddings or theme weddings, to attract a wider clientele.
Business Pitch
Are you dreaming of becoming your own boss in a Tier 3 city in India? Are you passionate about creating beautiful and memorable weddings? Consider starting your own wedding planning business. With an initial investment of under 1 Lakh INR, you can enter the thriving wedding industry and provide couples with the wedding of their dreams.
Why Choose Us?
Local Expertise: We understand the unique preferences and traditions of weddings in Tier 3 cities.
Affordable Services: Our competitive pricing ensures that clients receive value for their money.
Personalized Touch: We work closely with couples to bring their vision to life, ensuring every detail is perfect.
Reliable Network: Our strong relationships with local vendors mean you get the best deals and services.
Passion for Excellence: We are dedicated to creating unforgettable moments and exceeding expectations.
Starting a wedding planner business may seem daunting, but with dedication and hard work, it's an attainable dream. By following these steps and providing exceptional service, you can build a successful business under 1 Lakh INR that brings joy and happiness to countless couples in your community. Embrace the opportunity, and let love be your guiding force in this rewarding venture.
Got Any Idea That's Missing?
Share It with Us and Let's Fill the Gap Together.
Your feedback and suggestions are valuable to us. If you have any questions or need additional information about the topic, please feel free to comment below. We are here to help and provide you with the best possible guidance. Your comments will also help us improve our content and better serve our audience. So, don't hesitate to share your thoughts with us. We appreciate your input and look forward to hearing from you!