Are you looking for a business opportunity that requires minimal investment but has the potential to yield significant returns? Starting a T-shirt printing business might be the perfect choice for you! T-shirt printing is a lucrative venture that allows you to tap into the booming fashion industry in India.
In this guide, we will walk you through the step-by-step process of starting a T-shirt printing business under 1 Lakh INR, tailored for Tier 3 audiences in India.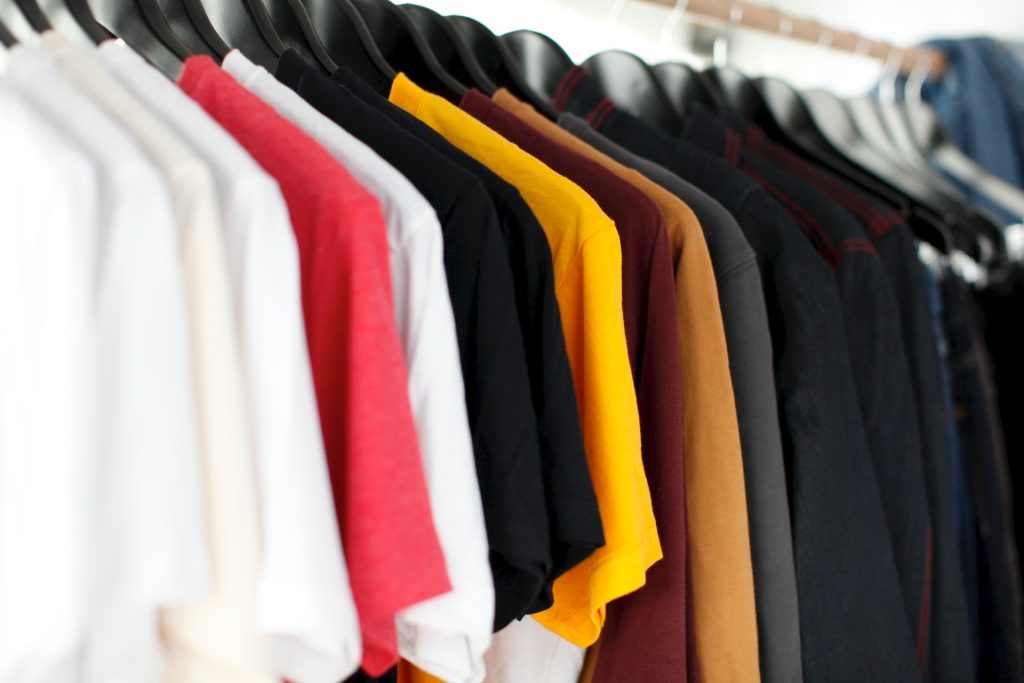 Here are the steps to start a T-shirt Printing Business in India:
Step 1: Market Research
Before diving into any business venture, it's crucial to understand your target market. Conduct thorough market research to identify your potential customers, their preferences, and their buying behavior. In Tier 3 cities, there is a growing demand for customized T-shirts for various occasions such as festivals, college events, and family gatherings.
Step 2: Business Plan
Create a comprehensive business plan that outlines your business goals, budget, and strategies. Here's a breakdown of what your plan should include:
Estimated Costs:
T-shirt Printing Machine: Look for an affordable heat press or screen printing machine, which can be found for under 1 Lakh INR.
Blank T-shirts: Purchase high-quality blank T-shirts in bulk. Allocate a budget of around 40,000-50,000 INR for your initial inventory.
Inks and Printing Materials: Estimate an initial cost of 10,000-15,000 INR for inks, screens, and other printing supplies.
Website and Marketing: Allocate 10,000 INR for website development and initial marketing efforts.
Rent and Utilities: If you plan to operate from a physical location, budget around 20,000 INR for rent and utilities.
Monthly Operating Costs:
Rent and utilities (if applicable)
Raw materials
Marketing and promotion
Maintenance and repairs
Step 3: Legal Formalities
To operate your T-shirt printing business legally, you need to complete the following legal formalities:
Business Registration: Register your business as a sole proprietorship or partnership. This can be done online or with the help of a local business consultant for a minimal fee.
GST Registration: If your annual turnover is expected to exceed 20 lakhs INR, you must register for GST.
Local Permits: Check with your local authorities if any additional permits or licenses are required.
Step 4: Sourcing Equipment and Supplies
Purchase the necessary equipment and supplies:
T-shirt Printing Machine: Invest in a heat press machine or screen printing setup depending on your budget.
Blank T-shirts: Find reliable suppliers who can provide quality blank T-shirts at bulk rates.
Printing Inks and Materials: Source high-quality printing inks and materials from reputable suppliers.
Step 5: Setting Up Your Workspace
Set up a clean and organized workspace for printing. Ensure proper ventilation and safety measures to handle printing equipment and chemicals.
Step 6: Designing and Printing
Create a portfolio of T-shirt designs that cater to your target audience. You can hire a freelance graphic designer or use online design tools to create appealing designs. Start printing samples and showcase them on your website or social media platforms.
Step 7: Marketing and Promotion
Promote your T-shirt printing business through various channels:
Social Media: Create engaging posts showcasing your T-shirt designs on platforms like Facebook, Instagram, and Twitter.
Website: Develop a user-friendly website where customers can place orders and view your catalog.
Local Advertising: Utilize flyers, posters, and word-of-mouth marketing in your Tier 3 city.
Collaborations: Partner with local events, schools, and organizations to offer custom T-shirts.
Step 8: Customer Service
Provide excellent customer service by delivering quality products on time. Build a strong rapport with your customers to encourage repeat business and referrals.
Estimated Returns
With proper planning and execution, you can expect to start generating income within the first few months. Your monthly returns will depend on factors like pricing, marketing efforts, and the volume of orders. On average, a well-operated T-shirt printing business can yield a profit margin of 30-50%.
Business Pitch
Elevator Pitch:
"Are you ready to step into the world of fashion entrepreneurship? Our T-shirt printing business offers customized and trendy T-shirts at affordable prices. With an investment of under 1 Lakh INR, you can join this booming industry in Tier 3 cities and start earning a substantial monthly income. We bring your creative ideas to life on high-quality T-shirts, making every occasion memorable."
Starting a T-shirt printing business in Tier 3 cities of India can be a rewarding venture if you follow these steps diligently and stay committed to delivering top-notch products and customer service. With a solid business plan and dedication, you can turn your investment into a profitable business opportunity. So, roll up your sleeves and get ready to print your way to success!
Explore Galaxy of Ideas – A world of many perspectives & the cosmos of innovative thinking.
Got Any Idea That's Missing?
Share It with Us and Let's Fill the Gap Together.
Your feedback and suggestions are valuable to us. If you have any questions or need additional information about the topic, please feel free to comment below. We are here to help and provide you with the best possible guidance. Your comments will also help us improve our content and better serve our audience. So, don't hesitate to share your thoughts with us. We appreciate your input and look forward to hearing from you!