Are you passionate about video editing and looking for a business opportunity that won't break the bank? Starting a video editing business in India with an investment of under INR 2 lakh is not only possible but can also yield excellent returns.
In this guide, we will walk you through the steps to kickstart your video editing business from scratch, catering to a Tier 3 audience in India.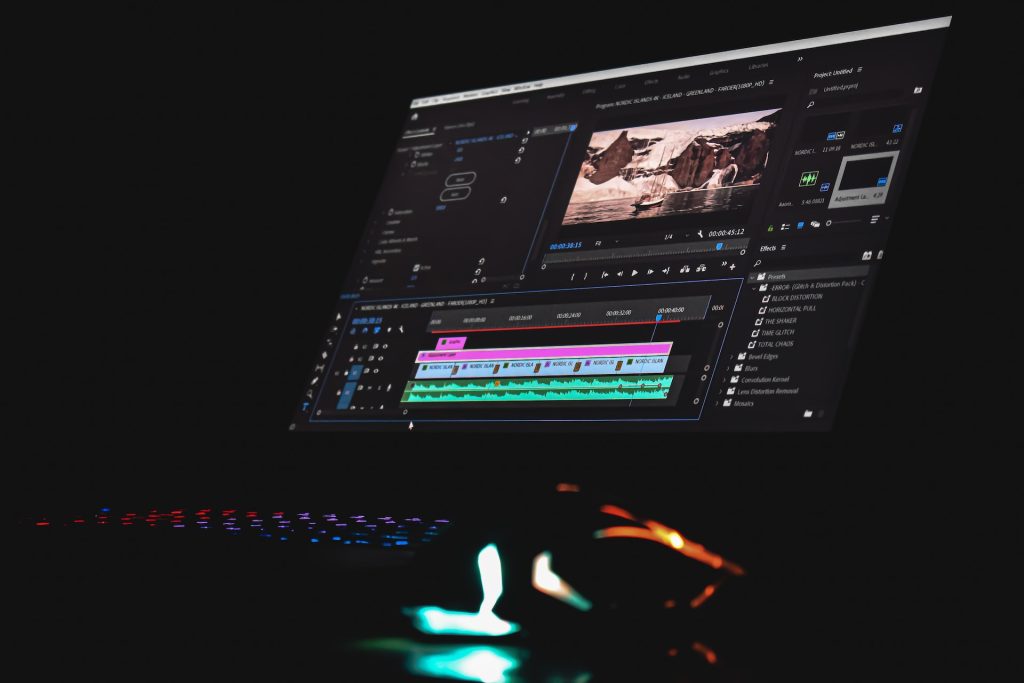 Here are the steps to start a Video Editing Business in India:
Step 1: Market Research
Before diving in, it's crucial to understand your target audience and competition. Tier 3 towns in India offer immense potential, as local businesses often seek cost-effective video editing services for marketing and promotion. Identify your potential clients, such as local businesses, event organizers, or content creators.
Step 2: Business Plan
Create a solid business plan outlining your objectives, services, pricing strategy, and financial projections. Consider offering services like video editing, color correction, motion graphics, and audio enhancement. Calculate the estimated costs for software, equipment, and marketing.
Step 3: Investment Breakdown
Here's an estimated breakdown of the initial investment required:
Hardware and Software (INR 1.2 – 1.5 lakh):

A powerful computer with sufficient RAM and processing power (INR 60,000 – 80,000).
Video editing software such as Adobe Premiere Pro or DaVinci Resolve (INR 20,000 – 30,000).
External storage devices (INR 10,000 – 15,000).
A high-quality monitor (INR 20,000 – 25,000).
Additional peripherals like a keyboard, mouse, and graphic tablet (INR 10,000 – 15,000).

Office Setup (INR 20,000 – 30,000):

Rent for a small workspace (if required).
Office furniture and decor.

Marketing and Promotion (INR 20,000 – 25,000):

Creating a website.
Social media advertising.
Business cards and brochures.
Online presence enhancement.

Miscellaneous Expenses (INR 10,000 – 15,000):

Internet connection.
Electricity bills.
Legal registration and licenses.
Step 4: Skills and Training
If you are not already proficient in video editing, invest time in learning the craft. You can find numerous online courses and tutorials that can help you improve your skills.
Step 5: Legal Requirements
Register your business as a sole proprietorship or partnership, obtain the necessary licenses, and open a business bank account. Ensure you comply with tax regulations.
Step 6: Building a Portfolio
Offer your services at competitive rates initially to build a portfolio. Collaborate with local businesses or individuals in your Tier 3 town to create sample projects that showcase your skills.
Step 7: Marketing and Networking
Utilize social media platforms like Facebook, Instagram, and YouTube to showcase your work. Network with local businesses and attend events to build connections. Word-of-mouth referrals can be powerful in Tier 3 towns.
Step 8: Pricing Strategy
Set competitive prices, considering factors like the complexity of the project, the time required, and the client's budget. Be transparent with your clients about pricing to build trust.
Business Pitch: Here's a concise business pitch to attract potential clients:
Are you a business owner or content creator in [Tier 3 town name]? Are you looking to enhance your brand through captivating videos without breaking the bank? Look no further! [Your Business Name] is here to help. With cutting-edge technology and a passion for storytelling, we offer professional video editing services that make your content stand out. From promotional videos to event coverage, we tailor our services to meet your needs and budget. Join hands with us, and let's bring your vision to life.
Conclusion: Starting a video editing business with an investment under INR 2 lakh is not only feasible but can also provide a sustainable source of income, especially in Tier 3 towns in India. With the right skills, equipment, and marketing strategies, you can tap into a growing demand for video editing services and build a successful business. Remember to continuously improve your skills, stay updated with industry trends, and provide top-notch customer service to ensure long-term success.
Explore Galaxy of Ideas – A world of many perspectives & the cosmos of innovative thinking.
Got Any Idea That's Missing?
Share It with Us and Let's Fill the Gap Together.
Your feedback and suggestions are valuable to us. If you have any questions or need additional information about the topic, please feel free to comment below. We are here to help and provide you with the best possible guidance. Your comments will also help us improve our content and better serve our audience. So, don't hesitate to share your thoughts with us. We appreciate your input and look forward to hearing from you!