Starting a chips making factory in India can be a lucrative and affordable business opportunity, especially for Tier 3 audiences looking for affordable investments with promising returns. In this blog, we will guide you through a step-by-step process to start your own chips making factory, with an initial investment of under 2 lakhs INR.
We will cover everything you need to know, from selecting a suitable location to production and distribution.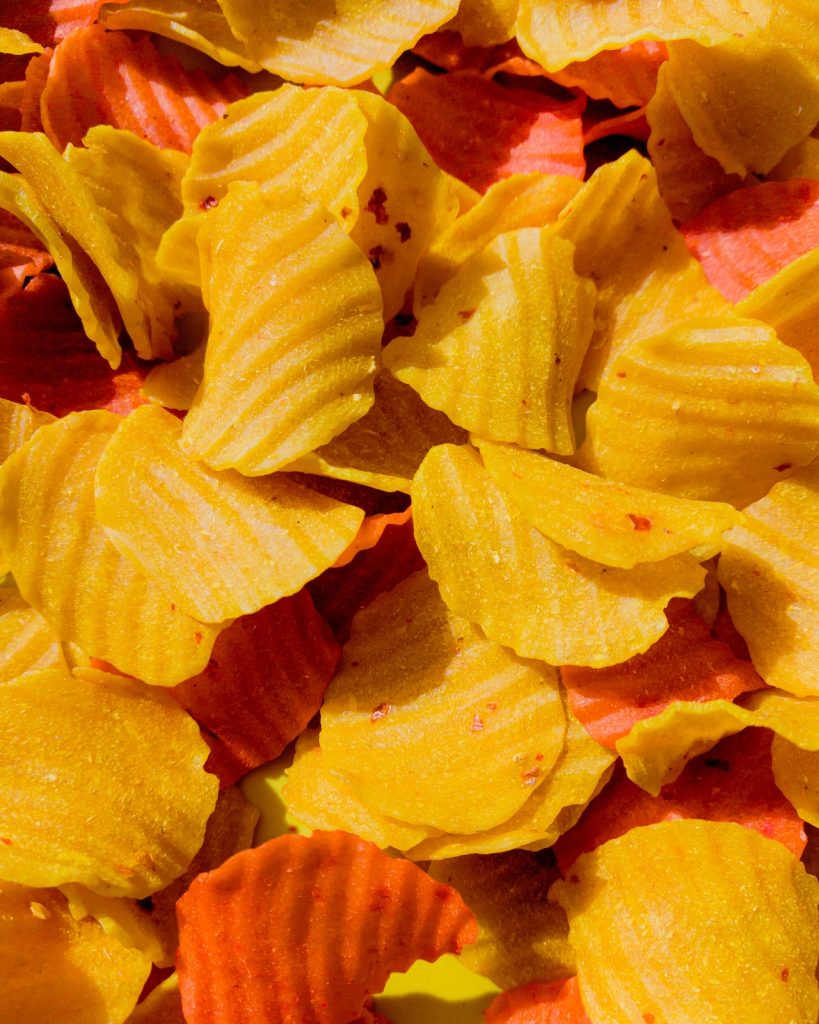 Here are the steps to start a Chips making Factory in India:
Step 1: Market Research and Business Plan
Before diving into the chip-making business, it's essential to conduct thorough market research. Understand your target market, identify competitors, and assess the demand for different chip varieties. Create a business plan outlining your goals, strategies, and financial projections.
Step 2: Legal Requirements and Registrations
You need to comply with all the legal requirements to run a food manufacturing business in India. This includes obtaining the necessary licenses and permits, such as FSSAI (Food Safety and Standards Authority of India) registration. Consult with local authorities or a legal expert for guidance.
Step 3: Location and Space
Selecting a suitable location is crucial for your chips making factory. Consider setting up in a tier-3 or rural area with lower rent and labor costs. You'll need a space that accommodates production equipment, storage, and packing facilities. Renting a small space is a cost-effective option.
Step 4: Equipment and Raw Materials
You can start a small-scale chips making factory with basic equipment, including potato peeler, slicer, deep fryer, and packaging machinery. You can purchase second-hand equipment to keep costs low. As for raw materials, you'll need fresh potatoes, vegetable oil, and seasonings.
Step 5: Production Process
Here's a simplified overview of the chip-making process:
• Wash and peel the potatoes.
• Slice them into thin, uniform chips.
• Fry the chips in vegetable oil until they turn golden brown.
• Drain excess oil and season the chips with your chosen flavours (salt, masala, etc.).
• Allow the chips to cool before packaging.
Step 6: Packaging and Branding
Invest in attractive and hygienic packaging for your chips. You can use pouches or plastic containers. Create a unique and appealing brand name, logo, and label for your products. This will help you stand out in the market.
Step 7: Marketing and Distribution
Promote your chips locally through various channels like word of mouth, social media, and local shops. Consider tie-ups with local grocery stores and restaurants for distribution. Make sure to maintain consistent quality and flavours to build customer trust.
Step 8: Financial Management
Keep a close eye on your finances. Maintain accurate records of expenses and income. Reinvest your profits to expand your business and improve the quality of your chips.
Estimated Costs
Here's a rough estimate of the costs involved in starting a chips making factory under 2 lakhs INR:
Equipment: ₹50,000 – ₹75,000 (second-hand)
Raw Materials: ₹30,000 – ₹40,000
Licensing and Permits: ₹10,000 – ₹20,000
Packaging Materials: ₹15,000 – ₹20,000
Rent and Utilities: ₹10,000 – ₹15,000
Marketing and Promotion: ₹5,000 – ₹10,000
Miscellaneous: ₹10,000 – ₹20,000
Total Estimated Investment: ₹130,000 – ₹200,000
Business Pitch
Are you looking for a low-cost, high-return business opportunity in your Tier 3 town? Our chips making factory is the answer! With an investment of under 2 lakhs INR, you can start your own chips manufacturing business and enjoy a steady income. Our team will guide you through the entire process, from obtaining licenses to setting up the production line and marketing your delicious chips. Join the growing snack industry and seize the opportunity for financial success.
Conclusion:
Starting a chips making factory in India under 2 lakhs INR is not only possible but also a smart business move. With careful planning and dedication, you can tap into the thriving snack market and enjoy healthy returns on your investment. Remember to maintain the quality of your chips, stay updated with market trends, and continuously innovate to succeed in this competitive industry. Good luck with your chips making venture!
Got Any Idea That's Missing?
Share It with Us and Let's Fill the Gap Together.
Your feedback and suggestions are valuable to us. If you have any questions or need additional information about the topic, please feel free to comment below. We are here to help and provide you with the best possible guidance. Your comments will also help us improve our content and better serve our audience. So, don't hesitate to share your thoughts with us. We appreciate your input and look forward to hearing from you!