Are you looking for a business idea that won't break the bank and can yield substantial monthly returns? Starting a pest control business might be the answer! The pest control industry in India is booming, driven by the need for safe and hygienic living spaces.
With a modest investment of under INR 2 lakh, you can establish a profitable pest control business even in Tier 3 cities. In this guide, we will walk you through the step-by-step process to start your pest control business, including estimated costs and a business pitch tailored to a Tier 3 audience.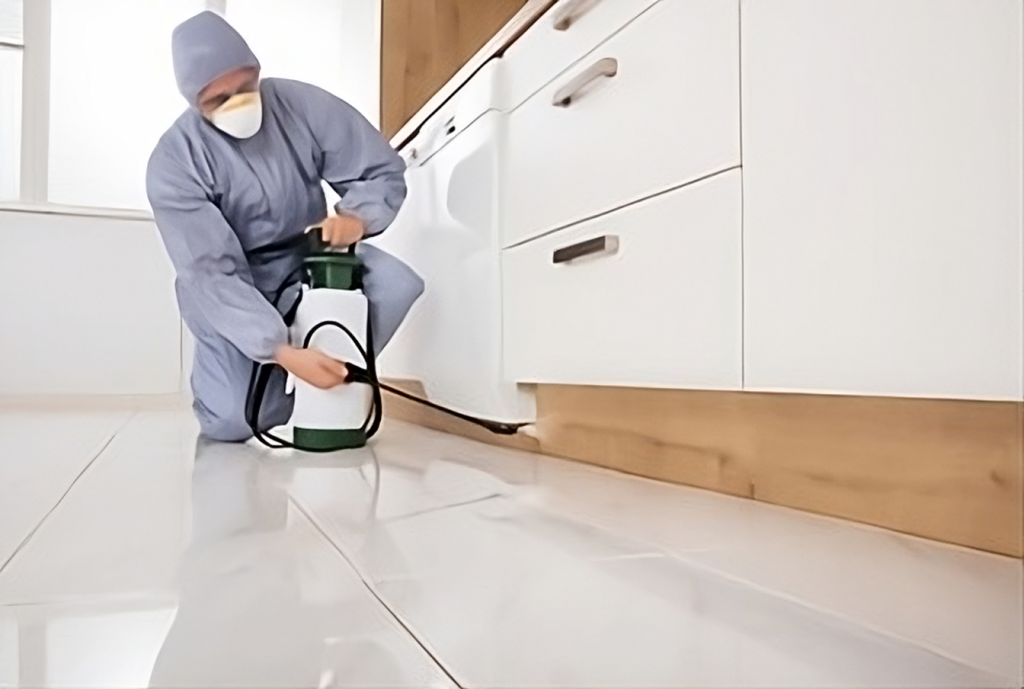 Here are the steps to start a Pest Control Business in India:
Step 1: Research and Planning
Before diving in, conduct thorough research to understand the local pest control market. Identify your target audience, including residential and commercial clients. Explore your competition and discover what services they offer, their pricing, and their customer base.
Step 2: Business Registration and Licensing
Start by registering your business as a sole proprietorship or a partnership, depending on your preferences. Obtain the necessary licenses and permits, including pest control operator licenses, to operate legally in your area. Compliance with local regulations is crucial.
Estimated Cost:
• Business registration: INR 2,000 to INR 5,000
• Licensing and permits: INR 5,000 to INR 10,000
Step 3: Training and Certification
Invest in pest control training and certification for you and your employees. Many institutions offer courses, both online and offline, to gain the knowledge and skills required to handle pesticides safely and effectively.
Estimated Cost:
• Training and certification: INR 10,000 to INR 20,000 per person
Step 4: Equipment and Supplies
Acquire essential pest control equipment and supplies, including sprayers, pesticides, protective gear, and inspection tools. You can either purchase new or consider second-hand equipment to reduce costs.
Estimated Cost:
• Equipment and supplies: INR 30,000 to INR 50,000
Step 5: Marketing and Branding
Create a strong brand identity, including a professional logo and a website. Invest in local advertising to reach potential customers. Consider digital marketing, local newspapers, and community events to raise awareness of your services.
Estimated Cost:
• Branding and website development: INR 10,000 to INR 15,000
• Initial marketing budget: INR 5,000 to INR 10,000
Step 6: Pricing Strategy
Determine your pricing strategy based on the services you offer and the competition in your area. Consider offering package deals, discounts, or referral programs to attract and retain customers.
Business Pitch for Tier 3 Audience:
Are pests causing you sleepless nights in [Your City]? Say goodbye to unwanted intruders with our top-notch pest control services at [Your Company Name]. With over [X] years of experience, our trained professionals are committed to creating a pest-free environment for your home or business.
Why Choose Us:
• Affordable rates: We understand the importance of cost-effective solutions for Tier 3 residents.
• Safe and eco-friendly treatments: We prioritize the health and safety of your family and pets.
• Quick response time: We're just a call away, ready to solve your pest problems.
• Satisfaction guaranteed: We stand by our work and offer a satisfaction guarantee.

Get Started Today:
Ready to enjoy a pest-free life in [Your City]? Contact us at [Your Contact Details] for a free inspection and quote. We promise to make your home or business a pest-free zone without breaking the bank!
Conclusion
Starting a pest control business in India with an investment of under INR 2 lakh is not only achievable but can also bring in substantial monthly returns. Remember that success in this industry depends on your dedication, quality of service, and effective marketing strategies tailored to your Tier 3 audience. By following these steps and building a strong local presence, you can build a thriving pest control business and serve your community's needs while making a healthy return on your investment.
Got Any Idea That's Missing?
Share It with Us and Let's Fill the Gap Together.
Your feedback and suggestions are valuable to us. If you have any questions or need additional information about the topic, please feel free to comment below. We are here to help and provide you with the best possible guidance. Your comments will also help us improve our content and better serve our audience. So, don't hesitate to share your thoughts with us. We appreciate your input and look forward to hearing from you!