The antique business thrives in the heart of India, where culture and history intertwine. For Tier 3 audiences, who may not have access to the big city markets, an antique store can be a unique and profitable venture.
With a modest investment of under 2 lakh INR, this blog will guide you through the step-by-step process of starting your antique store business.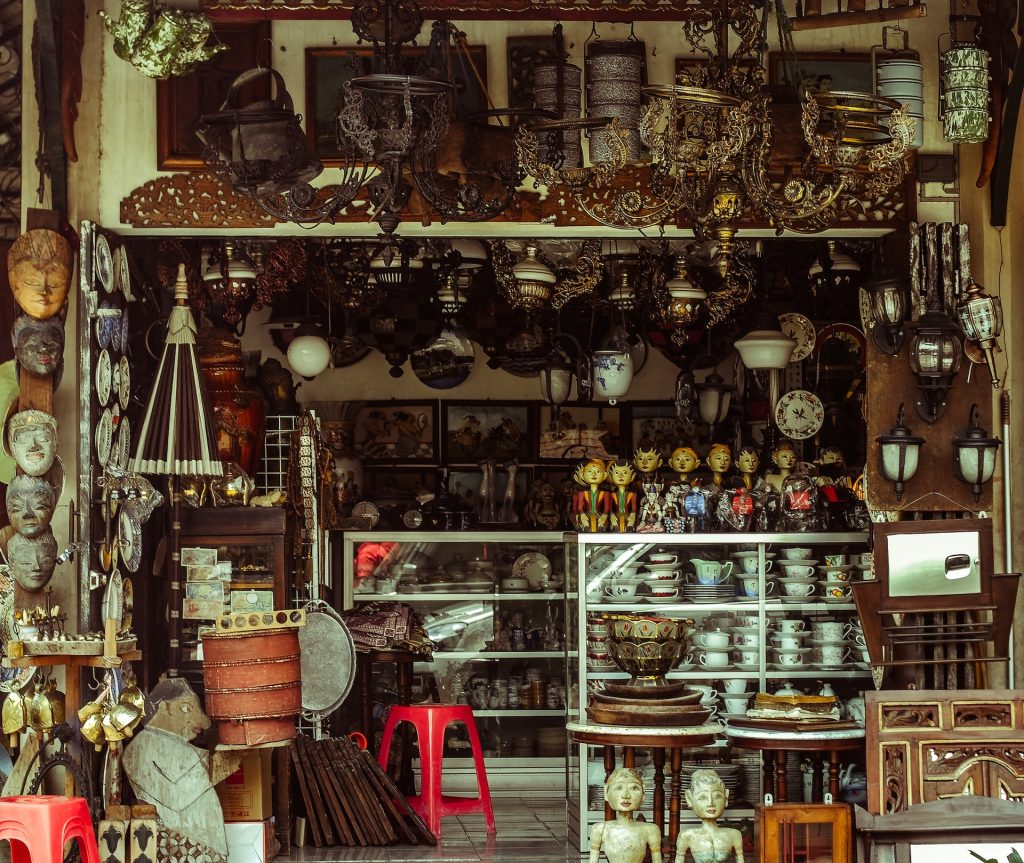 Here are the steps to start an Antique Store Business in India:
Step 1: Market Research and Location
Begin by researching your local market. Understand the preferences of your Tier 3 audience when it comes to antiques. Identify the types of antiques that are in demand. For example, vintage furniture, traditional jewellery, or even collectables. Consider the cultural and historical significance of items in your area.
Find a suitable location that is easily accessible to your target audience. In a Tier 3 location, rental costs are generally lower, which is a significant advantage for your budget.
Estimated Cost: 5,000 – 10,000 INR for market research, 15,000 – 20,000 INR for location scouting.
Step 2: Legal Formalities
Register your business as a sole proprietorship or a partnership firm. Obtain any required licenses or permits. You may also need to register for the Goods and Services Tax (GST) if your turnover is expected to exceed the threshold.
Estimated Cost: 5,000 – 10,000 INR for legal formalities.
Step 3: Sourcing Antiques
You can find antique items through various sources:
Auctions: Attend local auctions and estate sales to acquire valuable items.
Online Marketplaces: Websites like OLX and Quikr can be treasure troves for affordable antiques.
Local Contacts: Establish connections with locals who may have antiques to sell.
Estimated Cost: 40,000 – 50,000 INR for initial inventory.
Step 4: Store Setup
Utilize social media and local advertising to promote your store. Showcase your unique items on platforms like Facebook, Instagram, and WhatsApp. Engage with the local community through word-of-mouth.
Estimated Cost: 10,000 – 15,000 INR for initial marketing.
Step 5: Marketing
Create a professional website, utilize social media platforms, and advertise through local directories and flyers to promote your services. Effective marketing can help attract your first customers.
Estimated Cost: 5,000-10,000 INR
Step 6: Pricing and Sales
Set reasonable prices for your items. Remember, the charm of antique items often lies in their history. Educate your customers about the stories behind the items you're selling. Be open to negotiation and haggling, as it's a common practice in the antique business.
Step 7: Customer Service and Feedback
Provide excellent customer service. Encourage customer feedback and reviews to improve your offerings and build trust in your community.
Estimated Cost: 5,000 – 10,000 INR for improving customer service.
Monthly Investment for the First 6 Months
Inventory: 10,000 INR
Rent and Utilities: 10,000 – 15,000 INR
Marketing: 5,000 – 7,000 INR
Miscellaneous: 5,000 INR
Total Estimated Monthly Investment: 30,000 – 37,000 INR
Expected Returns
In Tier 3 cities, you can expect to start breaking even within 6-12 months. As your reputation grows, you could see monthly profits of 15,000 – 30,000 INR or more.
Business Pitch
Investing in an antique store in a Tier 3 location is an opportunity to connect with the rich cultural heritage of your region. With an initial investment of under 2 lakh INR, you can create a unique shopping experience and contribute to preserving your local history. The antique business has proven to be profitable, and with the right strategy, it can yield excellent returns in the long run. Embrace the past, and turn it into a bright future by starting your antique store today.
Got Any Idea That's Missing?
Share It with Us and Let's Fill the Gap Together.
Your feedback and suggestions are valuable to us. If you have any questions or need additional information about the topic, please feel free to comment below. We are here to help and provide you with the best possible guidance. Your comments will also help us improve our content and better serve our audience. So, don't hesitate to share your thoughts with us. We appreciate your input and look forward to hearing from you!