Are you looking for a business idea that requires minimal investment but promises good returns? Consider starting a repair workshop business in India. With the right skills, dedication, and planning, you can establish a successful venture that serves your local community and generates a steady income.
In this guide, we'll walk you through the steps to start a repair workshop business from scratch, keeping in mind the specific needs and budget constraints of a Tier 3 audience in India.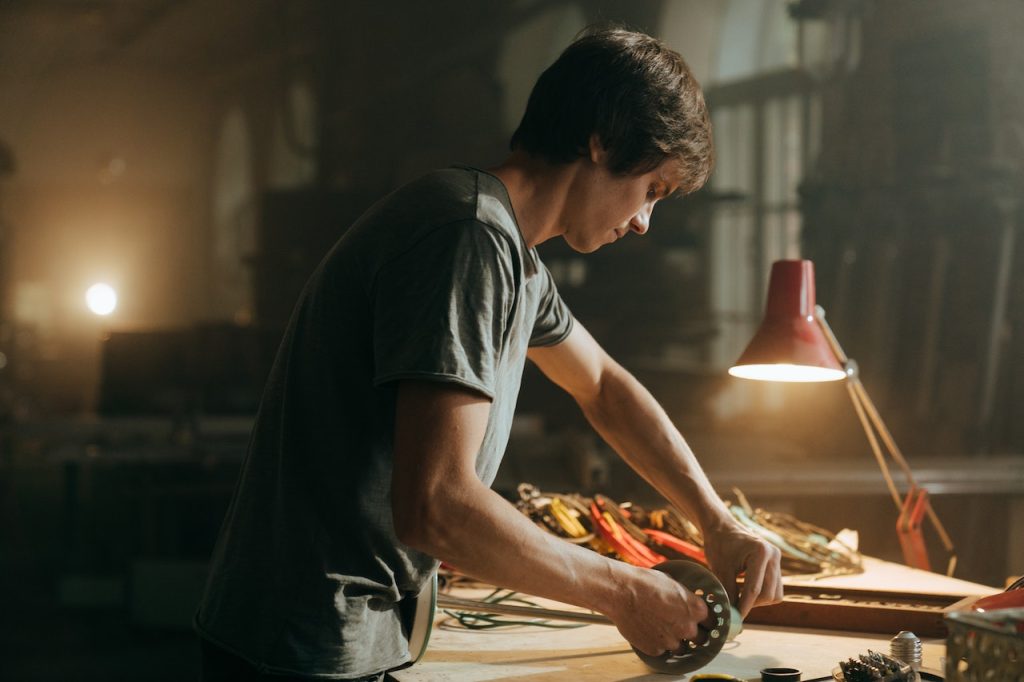 Here are the steps to start a Repair Workshop Business in India:
Step 1: Market Research
Before you jump into any business venture, it's essential to conduct thorough market research. Understand the demand for repair services in your locality. Identify your target audience and the types of items they commonly need to repair. Additionally, research your competitors and their pricing to determine your competitive advantage.
Step 2: Choose Your Niche
Based on your market research, select a niche for your repair workshop business. You can specialize in:
Electronics Repair
Appliance Repair
Bicycle Repair
Auto Repair
Furniture Repair
Choosing a niche will help you focus your efforts and stand out in the market.
Step 3: Legal Requirements
To operate a repair workshop business in India, you'll need to fulfill certain legal requirements:
Business Registration: Register your business as a sole proprietorship, partnership, or Private Limited Company. Consult with a local business consultant or CA (Chartered Accountant) for guidance.
GST Registration: Depending on your expected turnover, you may need to register for Goods and Services Tax (GST).
Local Permits and Licenses: Check with your local municipal authorities for any specific permits or licenses required to operate a repair workshop.
Step 4: Location and Workshop Setup
Since you're operating in a Tier 3 city, rental costs may be lower compared to Tier 1 or 2 cities. Find a suitable location for your workshop that is easily accessible to your target audience. Ensure the space is well-ventilated, secure, and has adequate lighting.
Invest in basic tools and equipment required for your niche. For example, if you're focusing on electronics repair, you'll need soldering equipment, multimeters, and diagnostic tools. Make a list of necessary tools and purchase them gradually to stay within your budget.
Step 5: Skill Development
If you're not already skilled in the chosen repair niche, consider enrolling in training courses or workshops. You can find affordable online courses or seek apprenticeship opportunities to gain hands-on experience.
Step 6: Marketing and Branding
Create a professional brand identity for your repair workshop. Design a logo, business cards, and promotional materials. Use social media platforms, local advertising, and word-of-mouth marketing to reach potential customers. Offer special promotions or discounts to attract your initial customers.
Step 7: Pricing Strategy
Set competitive but profitable prices for your services. Consider the cost of parts, labor, and overheads when determining your pricing strategy. Be transparent with your customers about your pricing and any additional charges.
Step 8: Quality Service and Customer Satisfaction
Providing top-notch service and ensuring customer satisfaction is crucial for the success of your repair workshop business. Build a reputation for reliability, expertise, and quick turnaround times.
Estimated Costs
Here's a rough breakdown of estimated costs to start a repair workshop business in India:
Business Registration and Licenses: ₹5,000 – ₹15,000
Workshop Space: ₹10,000 – ₹20,000 (monthly rent)
Tools and Equipment: ₹20,000 – ₹50,000
Initial Inventory: ₹10,000 – ₹30,000 (depending on your niche)
Marketing and Branding: ₹5,000 – ₹10,000
Training and Skill Development: ₹5,000 – ₹15,000
Miscellaneous Expenses: ₹5,000 – ₹10,000
Total Estimated Initial Investment: ₹55,000 – ₹150,000
Business Pitch
Are you tired of your electronics, appliances, or vehicles breaking down and costing a fortune to repair or replace? Look no further! Our repair workshop business in [Your City Name] is here to save you time and money.
At [Your Business Name], we specialize in [Your Niche], offering fast, reliable, and cost-effective repair services. Our team of skilled technicians is dedicated to bringing your beloved items back to life, making them as good as new.
Why choose us?
Affordable pricing that won't break the bank
Quick turnaround times to minimize inconvenience
Expertise in handling a wide range of [Your Niche] issues
Transparent pricing with no hidden fees
Friendly and professional service you can trust
Join us in our mission to reduce waste and promote sustainability by repairing, not replacing! Contact us today at [Your Contact Information] to schedule your repair or to learn more about our services. Trust [Your Business Name] for all your [Your Niche] repair needs.
Starting a repair workshop business in a Tier 3 city with less than 2 lakh INR is a realistic and lucrative opportunity. By following these steps and providing excellent service, you can build a successful business that not only benefits you but also serves your community.
Explore Galaxy of Ideas – A world of many perspectives & the cosmos of innovative thinking.
Got Any Idea That's Missing?
Share It with Us and Let's Fill the Gap Together.
Your feedback and suggestions are valuable to us. If you have any questions or need additional information about the topic, please feel free to comment below. We are here to help and provide you with the best possible guidance. Your comments will also help us improve our content and better serve our audience. So, don't hesitate to share your thoughts with us. We appreciate your input and look forward to hearing from you!