In the vibrant tapestry of India's beauty industry, nail extensions have emerged as a thriving niche. With the growing demand for aesthetic services, venturing into the nail extension business can be a rewarding entrepreneurial journey, especially in Tier 3 cities. This comprehensive guide will walk you through the step-by-step process of starting a nail extension business from scratch, providing insights into the estimated costs and a detailed budget.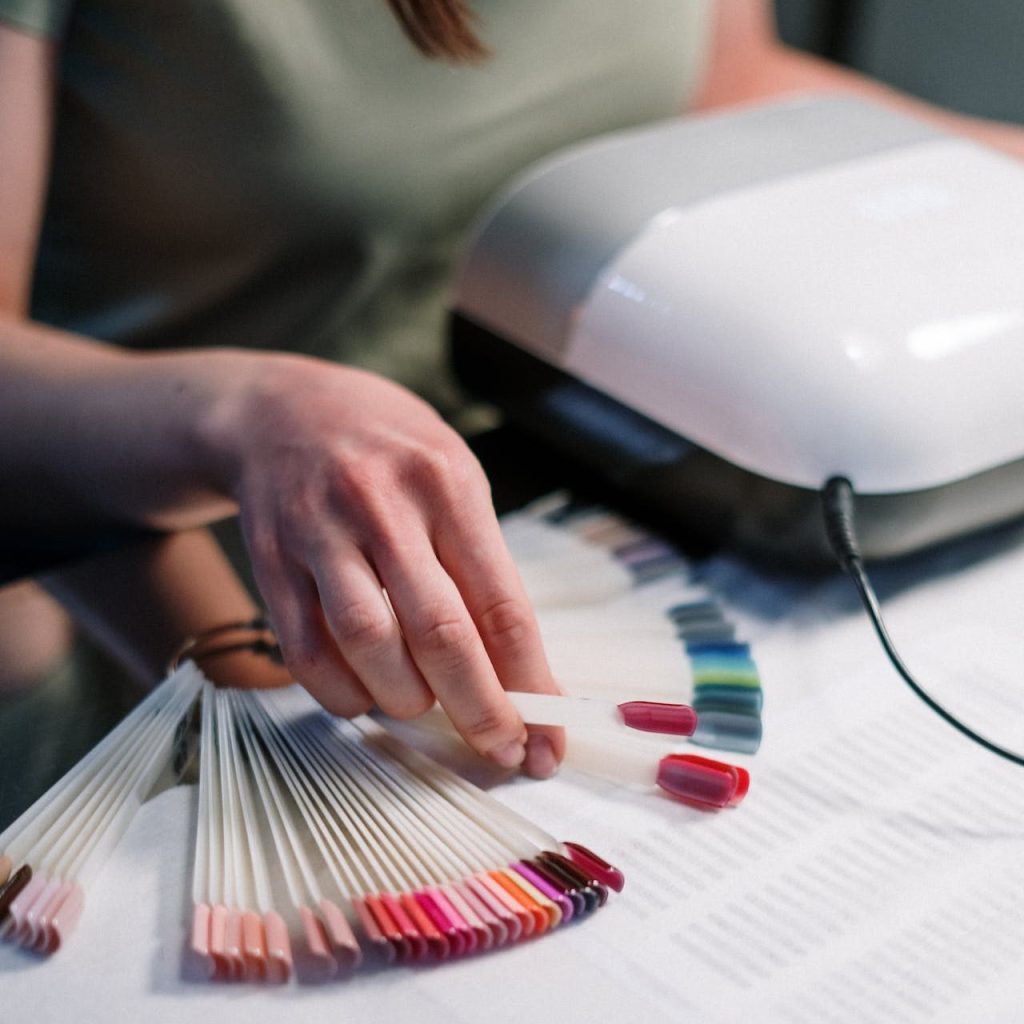 Here are the steps to start a Nail Extension Business in India:
Step 1: Lean Market Research and Planning
Opt for cost-effective market research tools and focus on understanding local preferences. Create a budget-friendly unique selling proposition (USP) that sets your business apart without significant expenses.
Estimated Cost: ₹20,000 – ₹30,000
Step 2: Affordable Training and Certification
Look for budget-friendly training programs without compromising on quality. Consider online courses or local workshops that offer certification at a fraction of the cost.
Estimated Cost: ₹30,000 – ₹50,000
Step 3: Economical Location and Setup
Choose a small but strategic location to minimize rent expenses. Utilize budget-friendly interior décor options and shop for second-hand furniture or consider local carpenters for customization.
Estimated Cost: ₹100,000 – ₹150,000
Step 4: Budget-Friendly Equipment and Supplies
Opt for entry-level, yet quality, nail extension kits and tools. Explore local suppliers for better deals and consider buying in bulk to avail discounts.
Estimated Cost: ₹50,000 – ₹80,000
Step 5: Simplified Licensing and Legal Compliance
Handle the licensing process yourself to cut down on legal fees. Keep documentation straightforward and comply with the basics to meet regulatory requirements.
Estimated Cost: ₹10,000 – ₹15,000
Step 6: Guerrilla Marketing and Branding
Leverage low-cost marketing strategies such as local partnerships, community events, and word-of-mouth. Utilize free social media platforms for initial promotion and invest in cost-effective printed materials.
Estimated Cost: ₹20,000 – ₹30,000
Step 7: Multi-Role Staff Recruitment and Training
Hire a multitasking individual who can handle both administrative and nail technician roles. Invest in basic training and focus on skill development over time.
Estimated Cost: ₹40,000 – ₹60,000 (inclusive of salaries)
Step 8: Competitive Pricing Strategy
Set competitive prices that reflect the value of your services without undercutting your profits. Be mindful of local economic conditions and adjust accordingly.
Step 9: Budget Launch and Grand Opening
Organize a simple but impactful launch event with a focus on community engagement. Offer discounts for the opening week to attract initial clientele.
Estimated Cost: ₹15,000 – ₹25,000
Got Any Idea That's Missing?
Share It with Us and Let's Fill the Gap Together.
Your feedback and suggestions are valuable to us. If you have any questions or need additional information about the topic, please feel free to comment below. We are here to help and provide you with the best possible guidance. Your comments will also help us improve our content and better serve our audience. So, don't hesitate to share your thoughts with us. We appreciate your input and look forward to hearing from you!