In today's tech-driven world, mobile phones/computers have become indispensable tools for individuals and businesses alike. However, these devices are not immune to malfunctions and glitches, creating a high demand for reliable repair services.
If you're keen on embarking on an entrepreneurial journey and want to tap into this burgeoning market, starting a mobile/computer servicing and repair business could be your golden ticket. This blog provides a step-by-step guide on initiating a profitable venture under INR 2 lakhs, targeting Tier 3 audiences.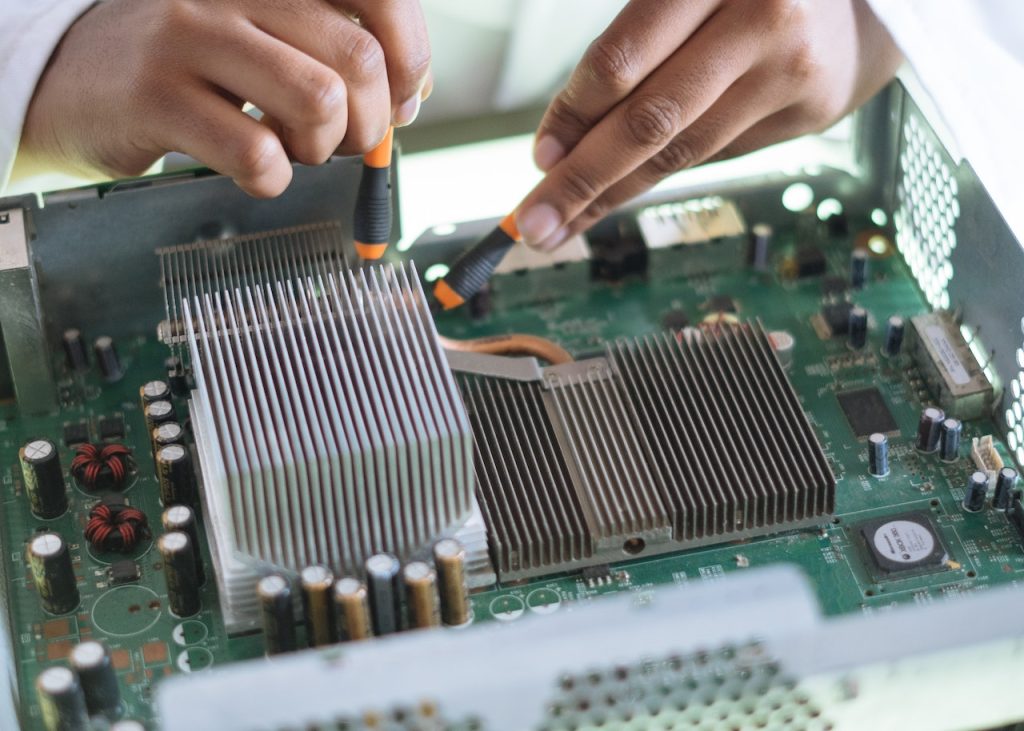 Here are the steps to start a Lucrative Mobile/Computer Repair business in India:
Step 1: Market Research and Business Planning
Before diving in, conduct thorough market research. Identify your target audience, competitors, and the local demand for repair services. Develop a solid business plan that outlines your services, pricing structure, marketing strategies, and financial projections.
Step 2: Legal Formalities
Register your business as a sole proprietorship or a small-scale enterprise. Obtain the necessary licenses and permits from local authorities and adhere to tax regulations. Additionally, consider liability insurance to safeguard your business.
Step 3: Skill Acquisition and Training
Equip yourself with the necessary skills to diagnose and repair mobile phones and computers. If you lack expertise, consider enrolling in training programs or courses focused on device repair. Certifications will enhance your credibility.
Step 4: Setting Up Your Workspace
Designate a dedicated workspace for your repair business. This can be a small shop, kiosk, or even a home office. Ensure you have the essential tools and equipment, including screwdrivers, soldering iron, magnifying glass, and software diagnostics tools.
Step 5: Building an Online Presence
Establishing an online presence is essential for attracting customers. Create a professional website and social media profiles showcasing your services, expertise, and contact details. Leverage online platforms to interact with potential clients.
Step 6: Offering Comprehensive Services
Diversify your services to cater to various repair needs:
Mobile Repair: Screen replacement, battery replacement, charging port repair, and software troubleshooting.
Computer Repair: Hardware replacement, software installations, virus removal, and system optimization.
Step 7: Estimating Costs
Here's an approximate breakdown of the costs involved in launching a mobile/computer repair business under INR 2 lakhs:
Workspace Setup: INR 30,000 – INR 40,000 (rent, furniture, and tools)
Initial Inventory: INR 20,000 – INR 30,000 (spare parts and components)
Marketing and Branding: INR 10,000 – INR 15,000 (website development, branding materials)
Skill Enhancement: INR 5,000 – INR 10,000 (training programs)
Miscellaneous Expenses: INR 10,000 – INR 15,000 (unexpected costs)
Total Estimated Investment: Approximately INR 75,000 – INR 110,000
Step 8: Marketing Strategies
Optimize your marketing efforts to reach your target audience:
Local Advertising: Distribute flyers, business cards, and advertise in local newspapers.
Social Media: Utilize platforms like Facebook, Instagram, and WhatsApp to showcase your services.
Partnerships: Collaborate with local electronics stores for referrals.
Word of Mouth: Provide excellent service to encourage positive customer referrals.
Business Pitch: "Is your smartphone acting up or your computer not cooperating? Look no further for reliable repair services! Our mobile/computer servicing and repair business is here to offer you efficient solutions tailored to your needs. With skilled technicians, a passion for restoring devices, and a commitment to customer satisfaction, we guarantee fast turnaround times and competitive pricing. Join us in ensuring your devices stay in peak condition!"
Conclusion: Initiating a mobile/computer servicing and repair business under INR 2 lakhs is an attainable goal with careful planning and dedication. By following this step-by-step guide and delivering exceptional repair services, you can tap into the growing demand for tech solutions while reaping the rewards of a thriving venture. Remember, quality service and effective marketing will be your key allies on the path to business success.
Are you ready to hustle?
Get started with just 1 lakh and grow your business today! Don't worry if you have no idea where to begin, our expert team will guide you every step of the way from ideation to commercialization. Whether you have an idea in mind or need help generating one. With our collaborative innovation, prototyping, and market entry strategy, we can help you launch a successful business at a low cost. Whether you're a housewife, unemployed, job seeker, entrepreneur, business professional, business owner, or investor. We have something for everyone.
Let's connect now to unlock the opportunities waiting for you in the Indian market and receive a free business consulting session. Don't miss this opportunity to start your own business. Here's your chance to begin your entrepreneurial journey today!
Explore Galaxy of Ideas – A world of many perspectives & the cosmos of innovative thinking.
Got Any Idea That's Missing?
Share It with Us and Let's Fill the Gap Together.
Your feedback and suggestions are valuable to us. If you have any questions or need additional information about the topic, please feel free to comment below. We are here to help and provide you with the best possible guidance. Your comments will also help us improve our content and better serve our audience. So, don't hesitate to share your thoughts with us. We appreciate your input and look forward to hearing from you!