India is a diverse country with a rich culinary tradition, and many people are looking for convenient and customized meal options. This presents an excellent opportunity to start a personal chef business, and the best part is, that you can start it with an investment of less than 1 Lakh INR.
In this blog, we will guide you through the step-by-step process of launching your own personal chef business that caters to the Tier 3 audience.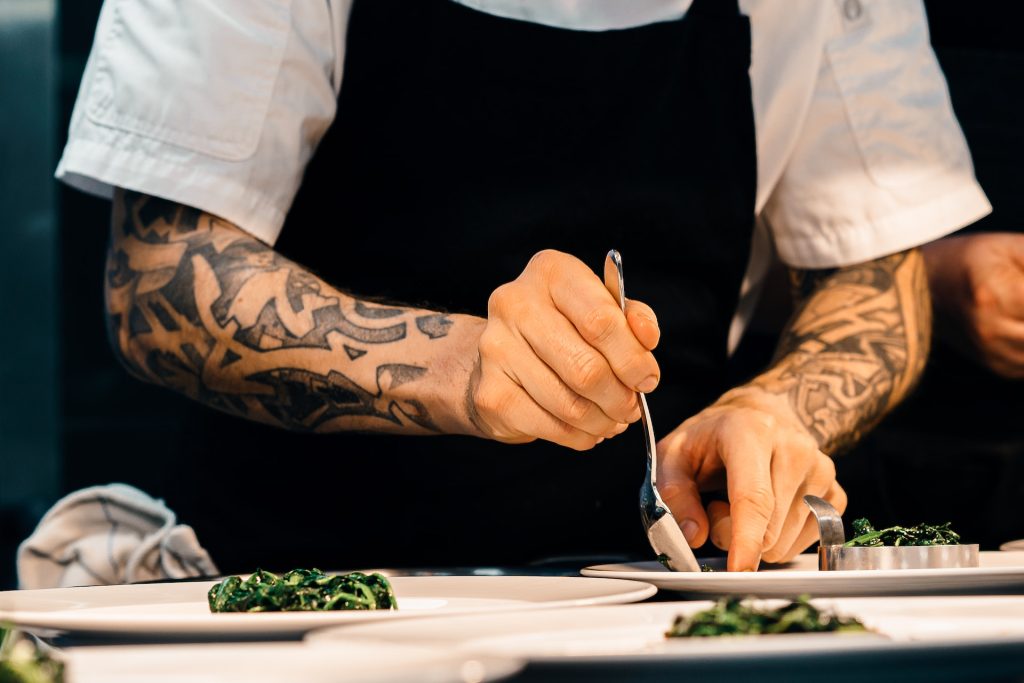 Here are the steps to start a Personal Chef Business in India:
Step 1: Research and Planning
Market Research: Begin by researching your local area to identify the demand for personal chef services. Understand your target audience, their preferences, and their budget.
Menu Planning: Create a diverse menu with a mix of local and international dishes. This will help you appeal to a wider customer base.
Pricing Strategy: Set competitive and affordable prices based on your research. Be prepared to adjust your prices as you gain experience and customer feedback.
Step 2: Legal Requirements
Business Registration: Register your business as a sole proprietorship or Limited Liability Partnership (LLP). Obtain any necessary licenses and permits.
Food Safety Regulations: Comply with food safety regulations, which may include acquiring a Food License.
Step 3: Equipment and Supplies
Kitchen Equipment: You can start with basic kitchen equipment like stoves, utensils, and cookware. Look for budget-friendly options or consider buying second-hand equipment.
Ingredients: Purchase fresh and quality ingredients. Initially, you may need to buy in small quantities to manage costs.
Step 4: Branding and Marketing
Logo and Branding: Create a simple and appealing logo and branding materials.
Online Presence: Establish a website or social media profile to showcase your menu, prices, and contact information.
Online Advertising: Utilize social media advertising and local online directories to reach your target audience.
Step 5: Pricing and Cost Management
Calculate Costs: Keep meticulous records of all expenses, including ingredients, equipment, and overhead costs.
Pricing: Set your menu prices to cover costs and provide a reasonable profit margin.
Step 6: Operations
Ordering System: Develop an efficient order and delivery system. You can use online food delivery platforms or set up a website with a user-friendly ordering process.
Meal Preparation: Ensure consistency in taste, quality, and presentation of your dishes.
Step 7: Legal and Financial Aspects
Feedback: Encourage customers to provide feedback and reviews. Use this to make improvements.
Customer Loyalty: Offer discounts or loyalty programs to retain your customer base.
Estimated Costs to Start the Business
Business Registration and Licensing: INR 5,000 – 10,000
Kitchen Equipment: INR 30,000 – 40,000
Initial Ingredient Inventory: INR 10,000 – 15,000
Branding and Marketing: INR 5,000 – 10,000
Miscellaneous (Packaging, Delivery, Website, etc.): INR 10,000 – 20,000
Total Estimated Initial Investment: INR 60,000 – 95,000
Business Pitch
Are you tired of cooking for yourself or your family every day? Do you wish you could enjoy restaurant-quality meals in the comfort of your home? Our personal chef services are here to make your culinary dreams come true.
At [Your Business Name], we offer a range of delectable dishes that cater to your unique tastes and dietary preferences. From Indian classics to international delights, our chef will craft a customized menu just for you.
Why choose [Your Business Name]?
Affordable and convenient: Enjoy restaurant-quality meals at home without the expensive bills.
Personalized menus: We create dishes tailored to your preferences and dietary needs.
Time-saving: Say goodbye to cooking and meal prep; we handle it all.
Stress-free dining: Experience delicious meals without the hassle of restaurant reservations.
Ready to experience a new level of dining? Contact us today and let [Your Business Name] bring the restaurant to your home.
Starting a personal chef business in India can be both financially rewarding and personally fulfilling. With an initial investment of under INR 1 Lakh and dedication, you can establish a thriving business that provides good returns on your investment every month. Remember that success in this field largely depends on your culinary skills, customer service, and marketing efforts. So, put your apron on, start cooking, and turn your passion into a profitable venture!
Got Any Idea That's Missing?
Share It with Us and Let's Fill the Gap Together.
Your feedback and suggestions are valuable to us. If you have any questions or need additional information about the topic, please feel free to comment below. We are here to help and provide you with the best possible guidance. Your comments will also help us improve our content and better serve our audience. So, don't hesitate to share your thoughts with us. We appreciate your input and look forward to hearing from you!