Are you passionate about interior design and looking to start your own business with a limited budget? Well, you're in the right place! In this comprehensive guide, we'll walk you through the steps to start an interior design business in India, specifically targeting Tier 3 cities, with an initial investment of under INR 1 Lakh.
We'll cover everything you need to know, from planning and budgeting to marketing and generating good returns on your investment monthly.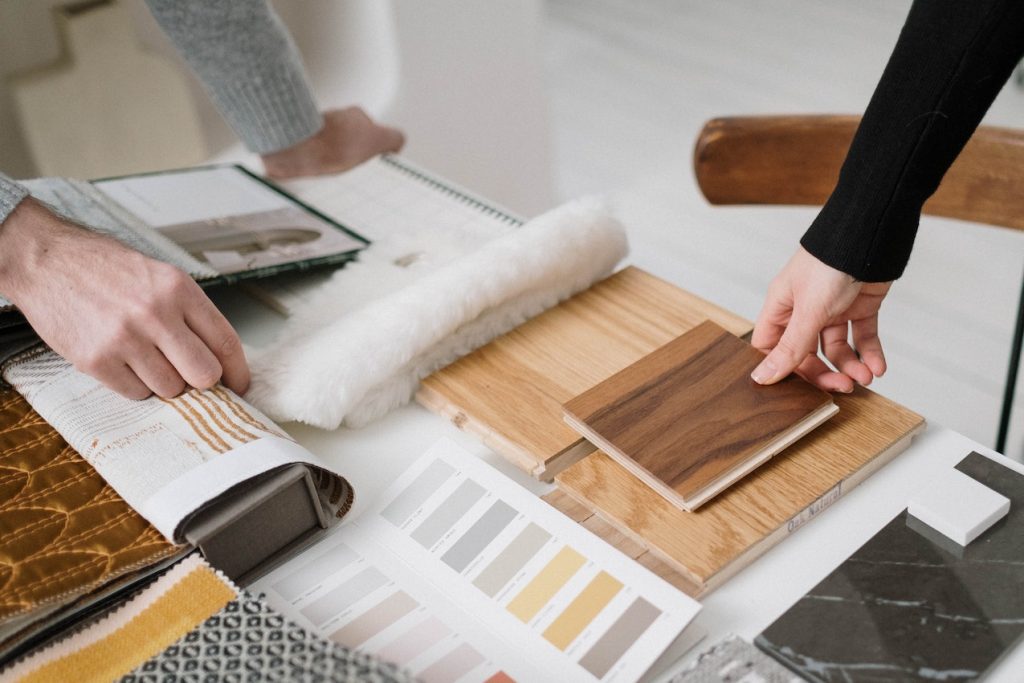 Here are the steps to start a Interior Design Business in India:
Step 1: Market Research and Business Plan
Before diving in, it's essential to research your local market thoroughly. Understand the demand for interior design services in your Tier 3 city. Identify your target audience, including homeowners, renters, and small businesses.
Estimated Cost: Minimal, but investing in market research software or consulting local business associations may cost around INR 5,000-10,000.
Step 2: Training and Certification
To build trust with your clients, consider getting certified as an interior designer. There are several affordable online courses and workshops available. This step can cost anywhere from INR 10,000 to INR 30,000.
Step 3: Legal Formalities
Register your business, obtain any necessary licenses or permits, and set up a bank account. This may cost around INR 5,000-10,000, including registration fees.
Step 4: Branding and Website
Invest in a professional logo, business cards, and a simple website to showcase your portfolio and services. You can find freelance designers or use platforms like Fiverr for affordable branding services. Budget for this can range from INR 10,000 to INR 20,000.
Step 5: Tools and Software
Invest in essential design software and tools, such as AutoCAD, SketchUp, and a good-quality laptop. Budget for this can be INR 30,000 to INR 50,000.
Step 6: Networking and Building Relationships
Attend local business events, join online design communities, and connect with suppliers, contractors, and fellow designers. Building a strong network is crucial for referrals and collaborations, and this may cost you INR 5,000-10,000 annually.
Step 7: Marketing and Advertising
Utilize low-cost marketing strategies like social media, blogging, and email marketing. Create a content calendar and allocate a monthly budget of INR 5,000-10,000 for paid advertising if needed.
Step 8: Pricing and Services
Determine your pricing structure based on your target market and competitors. Offer packages that cater to different budget levels. Be transparent about your pricing to build trust.
Step 9: Client Projects
As you secure your first clients, focus on delivering exceptional service and building a strong portfolio. Word-of-mouth referrals will be essential in Tier 3 cities.
Step 10: Scaling
Reinvest your profits to expand your services and reach. Consider offering virtual design consultations, home staging, or furniture sourcing services.
Business Pitch
"Are you tired of outdated interiors that don't reflect your style and personality? Welcome to [Your Business Name], where we transform your spaces into works of art on a budget! We understand the unique challenges and preferences of Tier 3 cities, and that's why we're here to offer affordable, creative, and functional interior design solutions. With our certified expertise and a commitment to client satisfaction, we aim to make every home and business in [Your City] a comfortable and beautiful space. Join us on this design journey today!"
Conclusion
Starting an interior design business in a Tier 3 city with a budget under INR 1 Lakh is not only possible but also potentially lucrative. With the right training, dedication, and networking, you can create a thriving business that offers good returns on your investment monthly. Remember to continuously improve your skills, stay updated with design trends, and provide exceptional service to your clients. Your passion for interior design can turn into a successful venture that benefits both you and your community. Good luck!
Are you ready to hustle?
Get started with just 1 lakh and grow your business today! Don't worry if you have no idea where to begin, our expert team will guide you every step of the way from ideation to commercialization. Whether you have an idea in mind or need help generating one. With our collaborative innovation, prototyping, and market entry strategy, we can help you launch a successful business at a low cost. Whether you're a housewife, unemployed, job seeker, entrepreneur, business professional, business owner, or investor. We have something for everyone.
Let's connect now to unlock the opportunities waiting for you in the Indian market and receive a free business consulting session. Don't miss this opportunity to start your own business. Here's your chance to begin your entrepreneurial journey today!
Explore Galaxy of Ideas – A world of many perspectives & the cosmos of innovative thinking.
Got Any Idea That's Missing?
Share It with Us and Let's Fill the Gap Together.
Your feedback and suggestions are valuable to us. If you have any questions or need additional information about the topic, please feel free to comment below. We are here to help and provide you with the best possible guidance. Your comments will also help us improve our content and better serve our audience. So, don't hesitate to share your thoughts with us. We appreciate your input and look forward to hearing from you!