Are you passionate about gaming and looking for an exciting business opportunity that won't break the bank? Starting a game parlour can be a lucrative venture that appeals to both avid gamers and casual players alike.
With an investment of under INR 2 lakh, you can establish a gaming hub that offers fun and entertainment while reaping substantial returns on your investment. In this blog, we'll guide you through the process of setting up a game parlour from scratch, including estimated costs, equipment required, and potential returns.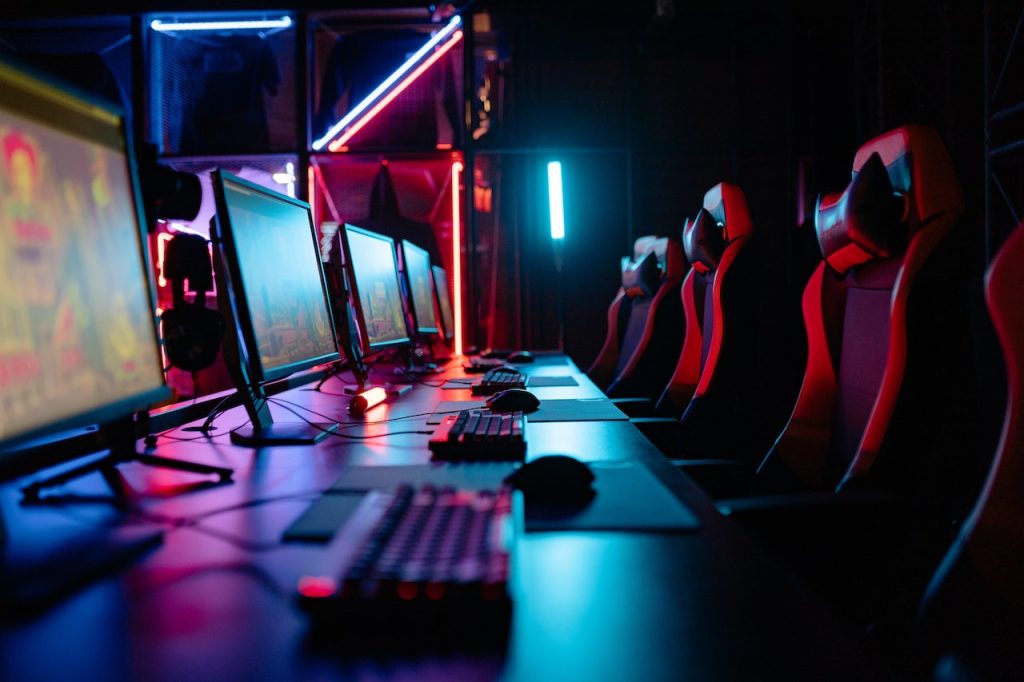 Here are the steps to start an Game Parlour business in India:
Step 1: Market Research
Before diving into the business, conduct thorough market research to understand your target audience, local competition, and the demand for gaming parlours in your area. Identify popular gaming preferences and consider the demographics of your potential customers. Gathering this information will help you tailor your offerings and marketing strategies accordingly.
Step 2: Location Selection
Choose a prime location with high footfall and visibility. A busy marketplace, shopping mall, or a commercial area near educational institutions could be ideal for attracting potential customers.
Step 3: Business Plan and Legalities
Prepare a comprehensive business plan outlining your vision, target audience, marketing strategy, estimated expenses, and revenue projections. Register your business as a sole proprietorship or a private limited company as per your preference and obtain the necessary licenses and permits.
Step 4: Estimation of Costs
Let's break down the approximate costs involved in starting a game parlour:
Rent: Depending on your location, rental costs can vary. Allocate around INR 30,000 to INR 50,000 per month.
Interior and Setup: Design an attractive and comfortable space, with gaming-themed décor. This may cost around INR 50,000 to INR 80,000.
Gaming PCs/Consoles: Invest in high-quality gaming PCs or consoles, along with peripherals like gaming mice, keyboards, controllers, etc. Expect to spend around INR 60,000 to INR 1 lakh, depending on the number of systems.
Games and Software: Acquire a collection of popular games and software licenses, which may cost around INR 20,000 to INR 40,000.
Furniture and Amenities: Budget around INR 20,000 to INR 30,000 for chairs, tables, lighting, air conditioning, etc.
Marketing and Promotion: Allocate INR 10,000 to INR 20,000 for initial promotions and advertisements.
Miscellaneous: Keep around INR 10,000 as a contingency fund for unforeseen expenses.
Total Estimated Investment: INR 2,00,000 (approx.)
Step 5: Gaming Equipment and Amenities
Source gaming PCs or consoles from reputable vendors, ensuring they can handle the latest gaming software. Create a comfortable gaming zone with ergonomic chairs and well-ventilated surroundings to enhance the overall experience for your customers.
Step 6: Gaming Variety
Offer a diverse selection of games, including popular titles, multiplayer experiences, and esports-oriented games to cater to different gaming interests.
Step 7: Pricing and Packages
Design attractive pricing packages, hourly rates, and membership options to cater to different customer preferences. Consider offering discounts for students or group bookings to boost footfall.
Step 8: Staffing
Hire knowledgeable and passionate staff members who can assist customers, handle technical issues, and manage the gaming area effectively.
Step 9: Marketing and Promotion
Utilize social media platforms, local advertising, and collaborations with nearby institutions to create awareness about your game parlour. Organize gaming tournaments, events, and giveaways to attract gamers.
Step 10: Safety and Hygiene
Implement safety measures, to ensure a safe gaming environment for your customers.
Potential Returns: The revenue of your game parlour will depend on factors like location, customer footfall, and pricing. With careful planning and efficient management, it's possible to achieve a monthly return on investment of approximately INR 30,000 to INR 50,000 or even more.
Business Pitch: Imagine a thrilling and immersive gaming paradise right at your doorstep. At our game parlour, we offer an unmatched gaming experience with top-of-the-line equipment and a vast library of games. Whether you're a seasoned gamer or a casual player, our space is designed to cater to all your gaming desires. Invest with us in this exciting venture, where fun meets profitability. Join hands in creating a gaming hub that will be the talk of the town and reap rewarding returns on your investment.
Conclusion: Starting a game parlour with a modest investment of INR 2 lakh is not only feasible but also highly rewarding. By following the step-by-step guide and business pitch provided above, you can successfully set up your own gaming hub and experience the thrill of running a profitable business while fulfilling the gaming needs of your local community. Embrace the ever-growing gaming culture and embark on this exciting entrepreneurial journey today!
Are you ready to hustle?
Get started with just 1 lakh and grow your business today! Don't worry if you have no idea where to begin, our expert team will guide you every step of the way from ideation to commercialization. Whether you have an idea in mind or need help generating one. With our collaborative innovation, prototyping, and market entry strategy, we can help you launch a successful business at a low cost. Whether you're a housewife, unemployed, job seeker, entrepreneur, business professional, business owner, or investor. We have something for everyone.
Let's connect now to unlock the opportunities waiting for you in the Indian market and receive a free business consulting session. Don't miss this opportunity to start your own business. Here's your chance to begin your entrepreneurial journey today!
Explore Galaxy of Ideas – A world of many perspectives & the cosmos of innovative thinking.
Got Any Idea That's Missing?
Share It with Us and Let's Fill the Gap Together.
Your feedback and suggestions are valuable to us. If you have any questions or need additional information about the topic, please feel free to comment below. We are here to help and provide you with the best possible guidance. Your comments will also help us improve our content and better serve our audience. So, don't hesitate to share your thoughts with us. We appreciate your input and look forward to hearing from you!