Dreaming of being your boss and running a profitable business? Starting a dry cleaning business in India is a lucrative venture that can be kick-started with an investment of under INR 1 Lakh.
In this guide, we will outline the steps to establish your own dry cleaning business, tailored for Tier 3 cities. Prepare to embark on this cleaning journey and enjoy monthly returns that make a difference.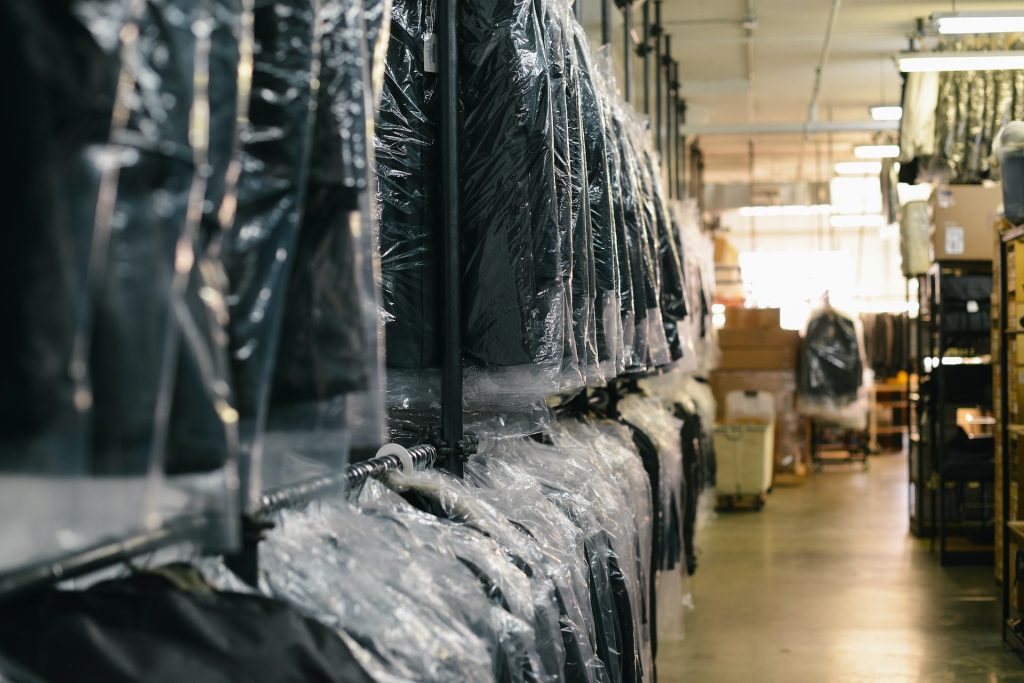 Here are the steps to start a Dry Cleaning Business in India:
Step 1: Market Research and Niche Selection
Begin by understanding the local market for dry cleaning services in your Tier 3 city. Identify your target audience, including individuals, offices, and hotels. Consider offering specialized services like eco-friendly dry cleaning or garment repairs.
Estimated Cost: Minimal, but investing in market research tools or consulting local business associations may cost around INR 5,000-10,000.
Step 2: Legal Requirements
Register your business, obtain necessary licenses, and comply with local and national regulations. This may cost around INR 10,000-20,000, including registration fees and legal consultation fees.
Step 3: Location and Equipment
Set up a small workspace for dry cleaning. You can start from home or rent a space. Invest in essential equipment such as washing machines, dryers, and pressing machines. Consider buying used equipment to save costs.
Estimated Cost: INR 40,000-60,000 for initial setup.
Step 4: Supplies and Chemicals
Source cleaning chemicals, detergents, and other supplies from reputable suppliers. Establish reliable relationships to secure competitive prices.
Step 5: Staffing and Training
Hire skilled staff and provide training on dry cleaning processes, stain removal, and customer service.
Step 6: Pricing and Services
Determine your pricing structure based on the cost of materials, labour, and competitors' rates. Offer a range of services, including garment cleaning, bedding, and upholstery.
Step 7: Branding and Marketing
Create a professional brand logo and invest in signage for your storefront. Utilize digital marketing and local advertising to reach your target audience.
Estimated Cost: INR 5,000-10,000 for branding and initial marketing efforts.
Step 8: Quality Control and Customer Service
Maintain strict quality control to ensure customer satisfaction. Excellent customer service will be a key differentiator in this competitive industry.
Step 9: Pickup and Delivery Services
Consider offering pickup and delivery services to make it convenient for customers. Invest in a reliable transportation method.
Step 10: Scaling
As your business grows, explore opportunities to expand your services, such as offering tailoring or garment repair services.
Business Pitch
"Introducing [Your Business Name], your trusted partner for clean, fresh, and hassle-free living in [Your City]. Our dry cleaning journey began with a vision to provide top-notch services tailored to the needs of our Tier 3 city. We are passionate about keeping your clothes and fabrics in their prime condition. At [Your Business Name], we believe that clean is not just a state, but a lifestyle. Join us in the quest for cleanliness!"
Conclusion
Starting a dry cleaning business in a Tier 3 city with an investment of under INR 1 Lakh is an achievable dream. Dedication, quality service, and attention to detail will set you apart in this industry. As you establish your presence and build a loyal customer base, you can expect good returns on your investment monthly. Remember to continuously improve your services, embrace technology, and adapt to changing customer needs. Your dry cleaning business can become a beacon of cleanliness and success in your community. So, get ready to make a fresh start!
Explore Galaxy of Ideas – A world of many perspectives & the cosmos of innovative thinking.
Got Any Idea That's Missing?
Share It with Us and Let's Fill the Gap Together.
Your feedback and suggestions are valuable to us. If you have any questions or need additional information about the topic, please feel free to comment below. We are here to help and provide you with the best possible guidance. Your comments will also help us improve our content and better serve our audience. So, don't hesitate to share your thoughts with us. We appreciate your input and look forward to hearing from you!